Discussion Starter
·
#1
·
There are a lot of beautiful stories of people getting their horses, so I thought we should have one thread for everyone to read the stories!
ROMEO'S STORY:
It was Winter of 2007 and I had been out of riding for about 2-3 years. I was still looking for a horse when my friend's mom gave me a card from a horse sale barn. So I called the guy asking if he had any barrel racing paint mares. He said he had a grey Quarter horse gelding that was a trail horse that would be good for games. So in January I went out to meet this horse. I was DISGUSTED. I thought he was the ugliest, fattest good for nothing horse I had ever seen. (Keep in mind I wanted a registered tobiano paint mare that was a barrel racer). But this guy brought out a fat, dirty, ****y WHITE gelding that hadn't been ridden in 2 years.
I went home that day and I was not that happy.
Then I called again after thinking about it for a while and talking to my mom. I went out and tried him. He was naughty, and really out of shape, but my mom said that is the only horse I could get. (I previously asked the guy about other horses he had).
Since my mom said that is the only horse I could get We went home and thought about it more.
The third time I went out to see "The horse" (The sale guy didn't remember his name) I rode him, he was still naughty, dirty and fat (He sat out in the field all the time) I decided I should get him because he was my only chance at getting a horse. So we set up a time the next day for the man to bring newly named Romeo to my barn.
Well Romeo and I fought so much.... He was stubborn and lazy, and I hadn't ridden in quite a while so he was doing basically whatever he wanted.
He had gotten run through a fence, he picked up naughty habits, and it took forever to get him to lose weight.
But after about a year of working with him and building somewhat of a bond (I still didn't Like him. I loved him, but I didn't like him.) He would take care of me at shows, even though he was naughty and we never placed.
But after a year of boarding at one barn, they kicked us out (Personal problems).
SO we moved Romeo to the current barn I am at now and at this barn I have to go and feed everyday (Didn't have to at the other barn) and I can feel so much more of a bond and respect. I honestly love the horse that I hated when I first got him. We show, and ride together. We have our bad days (I think everybody does) but I know his tricks, and luckily he hasn't caught on to my tricks, so we are a great partnership! Romeo will let me do anything to him/on him, he is a great horse that has a beautiful heart and I love him and I think he loves me!
Pics:
These are either the first or second time I saw him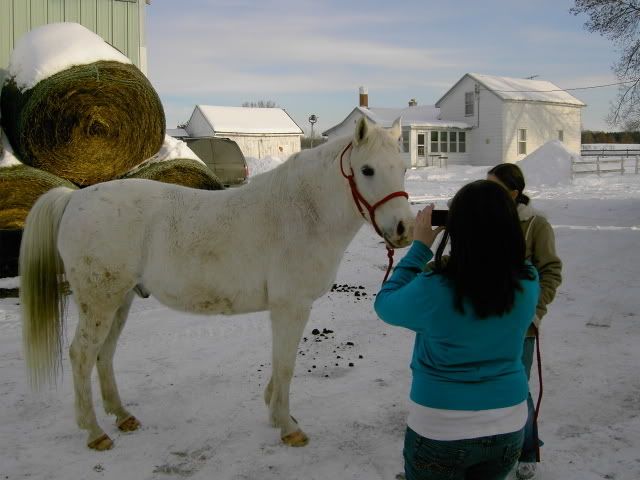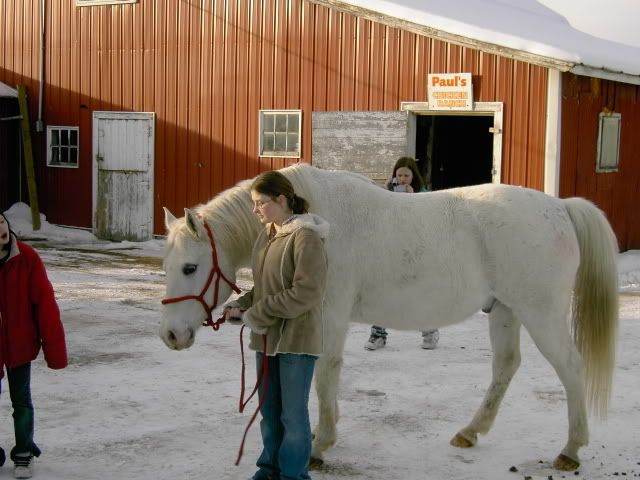 Day before I bought him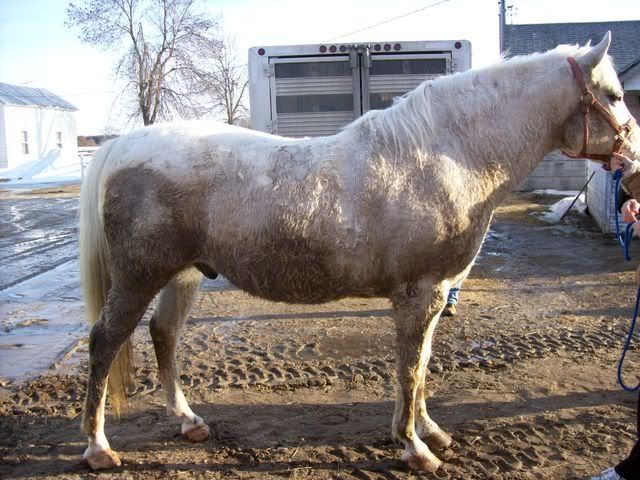 Summer at the first barn I had him at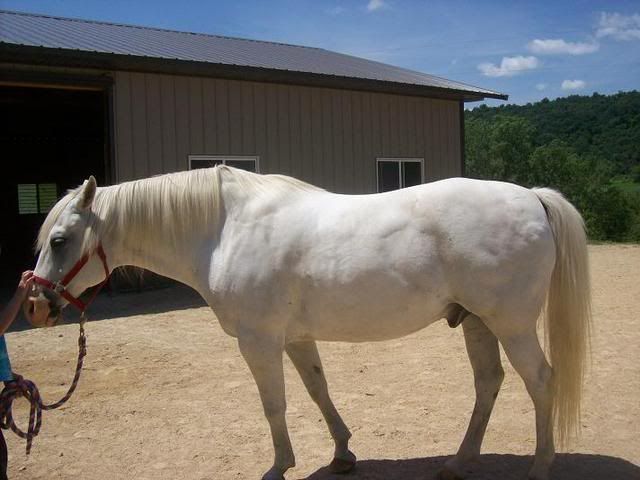 Now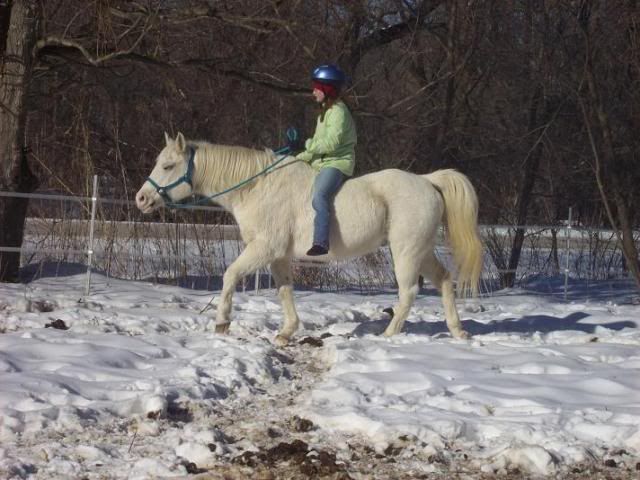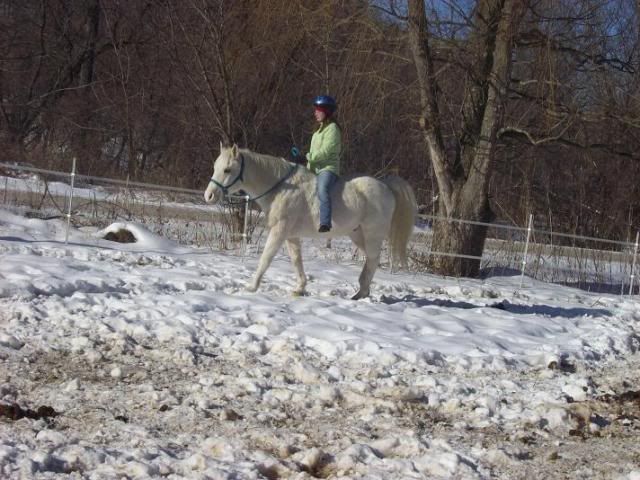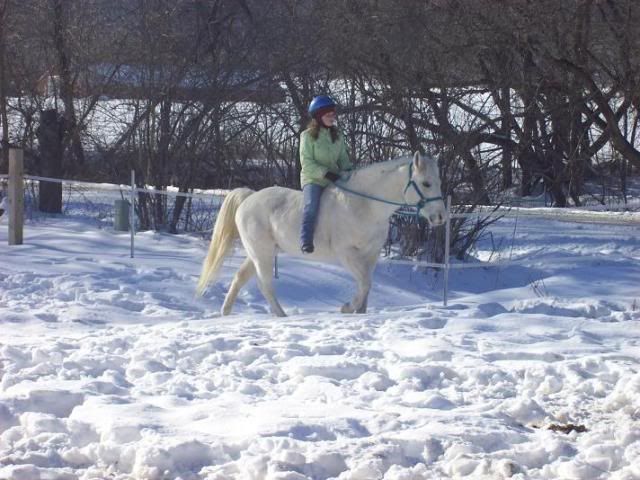 Post your stories!