Discussion Starter
·
#1
·
All prices are in Canadian dollars, and do not include shipping.
Riding Boots & Clothing
Amazona's Supercomfort Tall Field Boots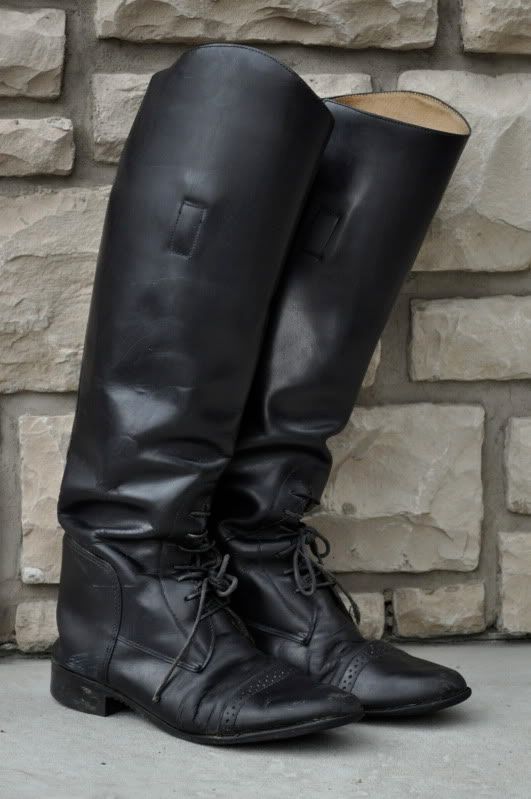 http://i7.photobucket.com/albums/y273/alixisthebest/TackForSale/DSC_0007.jpg
http://i7.photobucket.com/albums/y273/alixisthebest/TackForSale/DSC_0008.jpg
Leather boots, with leather upper. Rubber soled, lace up front, boot hook straps, spur rests. Size 6 Regular. Well broken in, with a few scuffs and wear along the toe, one spur rest is missing, as you can see in the links. $70 (or best offer) *boot pulls included free*
Vinyl Tall Boots
Vinyl tall boots with spur rest. Fantastic low-maintenance tall boots. Size 39 (European sizing) women's (which is 8.5 Canada/US, or size 6 in the UK). Very little wear. $50
Half Chaps
Black. Great wash and wear half chaps. I had just hosed them down for this photo. Very little wear, only used for a few months. I will get measurements and update in another post, or feel free to PM me. $40
English Spurs
Small stainless steel spurs. They come with leather spur straps. $15
Boot Jack
Lammle's brand, never used. $8
Tack and Equipment
Leather breastplate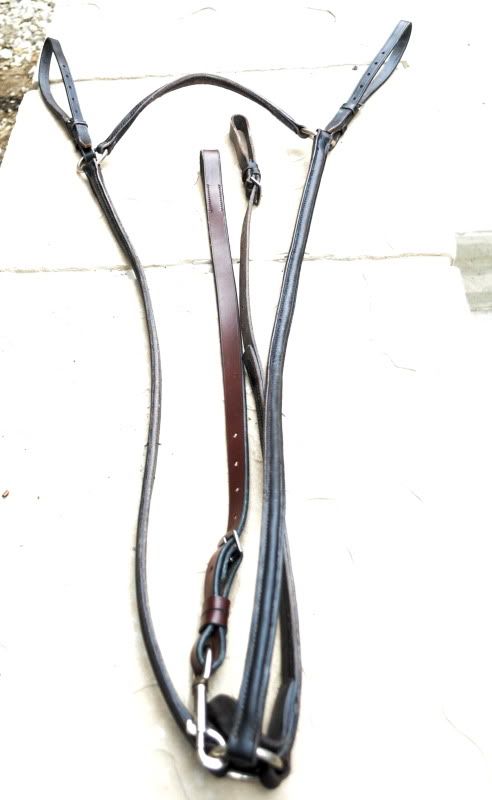 http://i7.photobucket.com/albums/y273/alixisthebest/TackForSale/DSC_0031.jpg
Dark havana or black, with lighter havana standing attachment. Full size. Well used, but still in great condition. $40
English girth
56" contoured english girth. Triple elastic ends. $50
Fleece cooler
Fitted, with surcingle. Black with gold trim. 80" $30
Nylon english saddle cover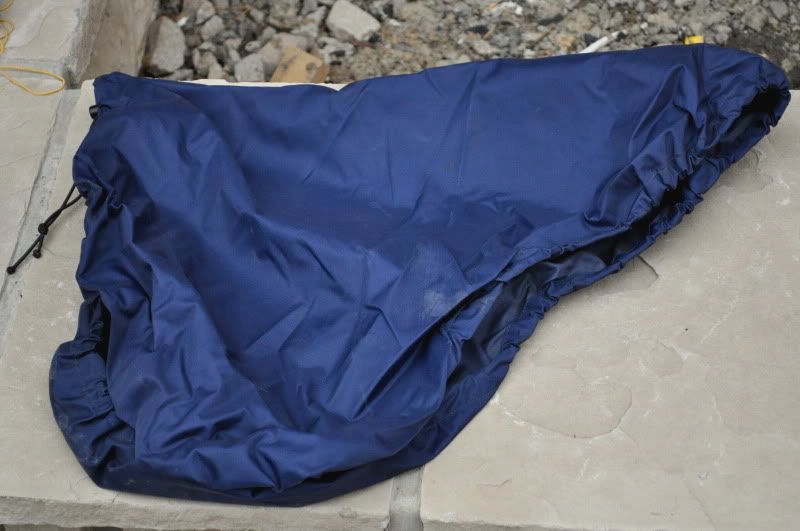 Nylon, navy blue. In new condition. Will fit most all purpose or close contact saddles. Draw string for snug fit. $10
Foal halter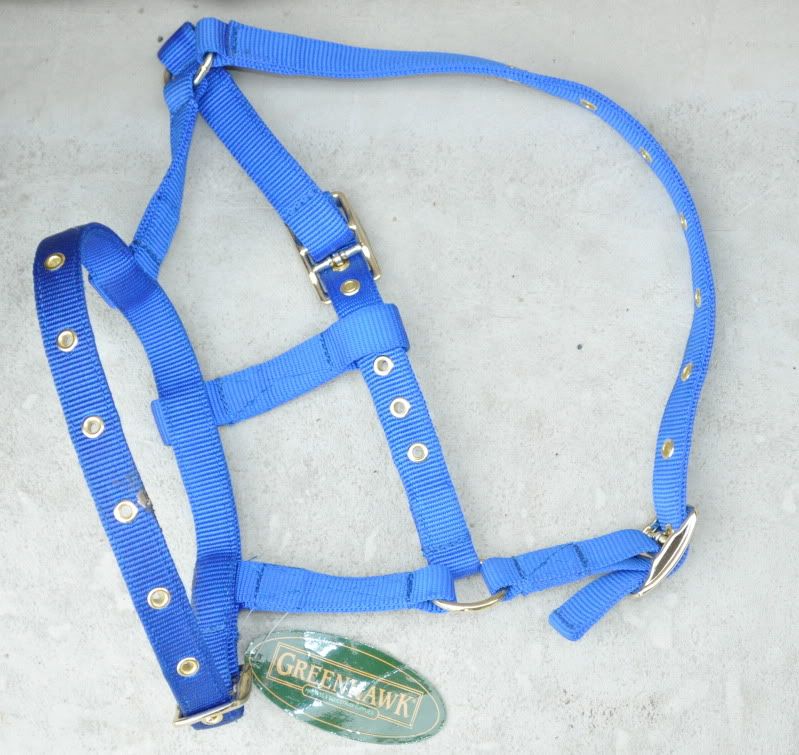 Blue. Fully adjustable nose, throatlatch, and crown. $7
Eggbutt snaffle
6" mouth. $10
Western "pelham" type bit
Will get measurements. Comes with bit guards. $15
Pony fly veil
Lailac. $15
Donut side reins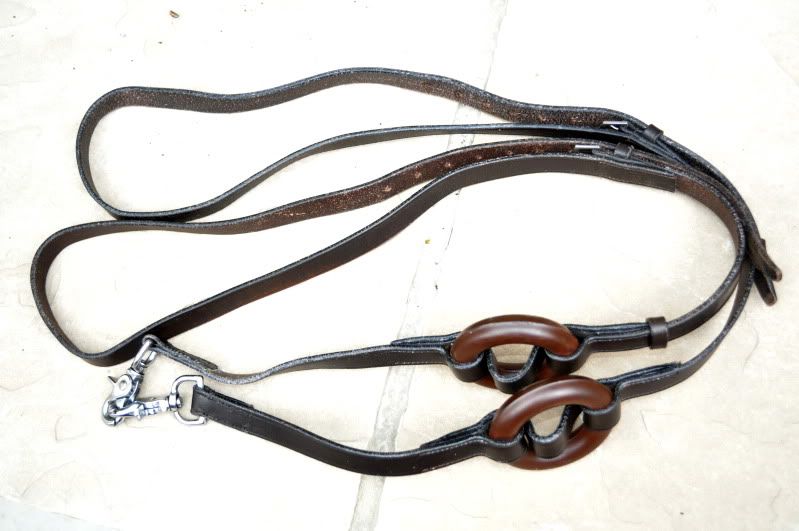 Havana, leather with stretchy rubber rings. Horse size. $25
Girth attachment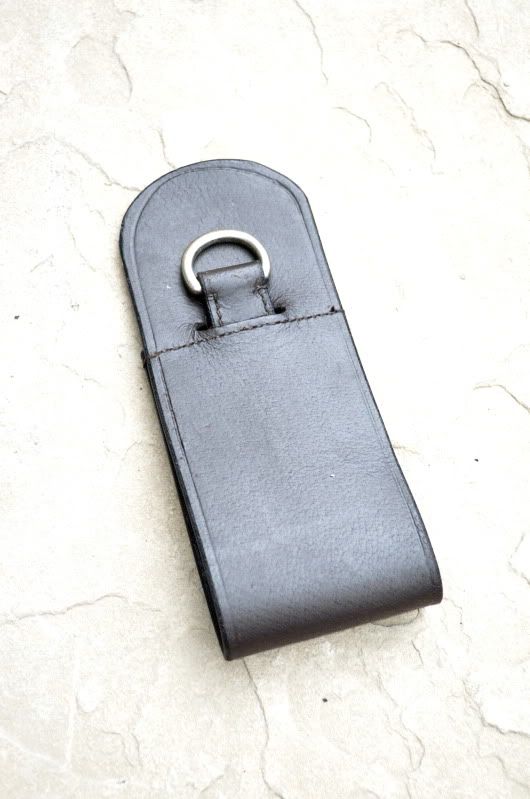 If you don't have a D-ring on your girth, simply slip this on and you have an attachment point for breastplates, martingales, or training aids. $10
Wanted/Will Trade For
I am a self-proclaimed TackAholic, so if you have something you would like to trade, try me!
Items that I am specifically interested in:
- dressage boots (horse)
- jointed english stirrup irons
- large pull-on bell boots
- 78" fly sheet