Prices are reasonably negotiable on all but the Beval bridle.
I have a bunch of assorted horse stuff that I don't use and would like to get out of the trunk in my spare bedroom. Everything is in very good condition. Buyer pays shipping. PM me for more info. Please go by the shipping options below.
Please only contact me about items if you are seriously interested.
Shipping
Buyer pays shipping. Please go by this, shipping will not change based on zip because most of these are flat rates. I will provide a tracking number if shipped UPS.
Options:
If it can fit in a small USPS flat rate box-$6
Larger/multiple items- $12 USPS priority flat rate box or UPS ground for $6.
Tack
Beval Newport bridle $260-horse size, unpadded. I have tried this on my horse once but haven't used it at all. I can't bear to part with my older bridle that this was meant to replace. I am asking what I paid for it (they retail for $500 and are no longer made). This is a gorgeous bridle.
Older leather horse size breast plate (needs a good cleaning) $12
Leather draw reins-used lightly $20
Saddle pads
Blue, gray, red navajo pad $5-just needs to be washed, used gently
5" bits
D-ring plain snaffle $8
3 ring elevator $20-single jointed plain mouth
Full cheek $8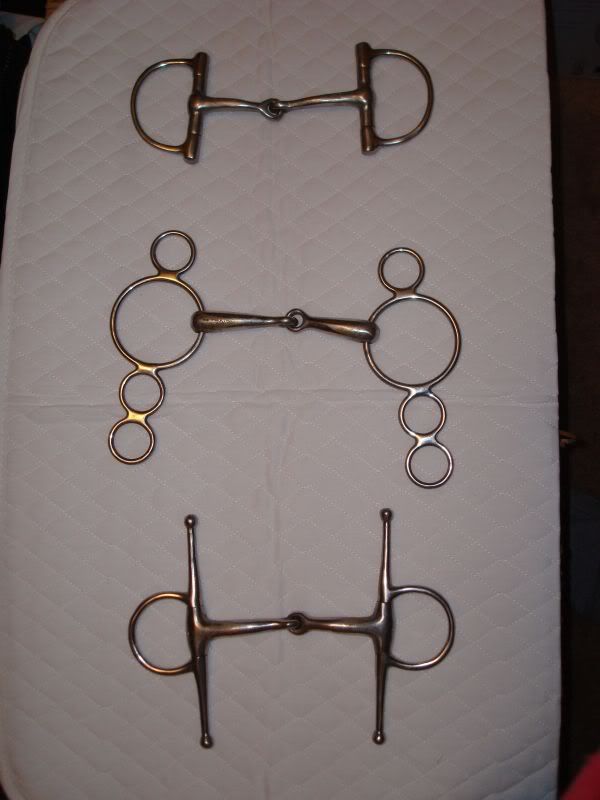 5" Hunter Dee corkscrew $20
5' Hunter Dee waterford $25
Wraps:
Whole lot of polos/standings: $12
2 red standing bandages $5
4 hunter green standing wraps $8 set
2 black polos $5
Green tail wrap $2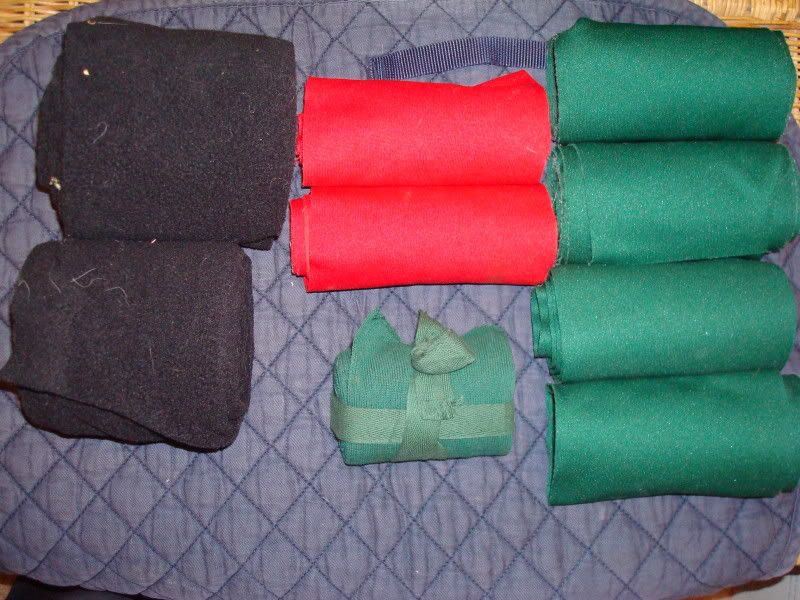 Green Dover splint boots, great condition Size M: $8
Sheets:
Two older big dee sheets. Both have shrunk and measure different that what the tag reads. Fit my 15.3 Paint/PB who wore a 76 just fine. One is nylon (maroon with white trim) and one is navy blue cotton with green trim. Navy has a small tear near the leg strap and the maroon one is missing a front strap (loop type closure, so its easy to replace). Measurements given are along the top spine (T) and along the bottom (B) $10 each, $15 if bought together.
Cotton: T- 50", B-70" tag says 84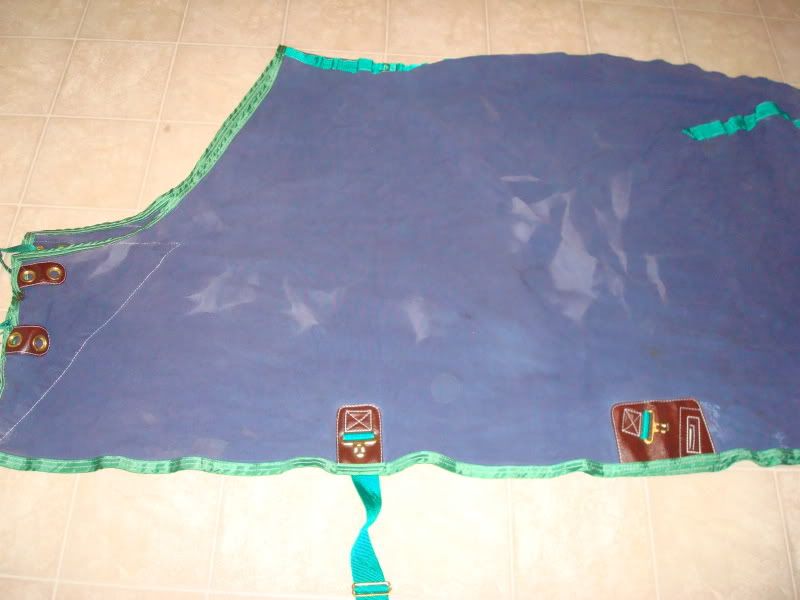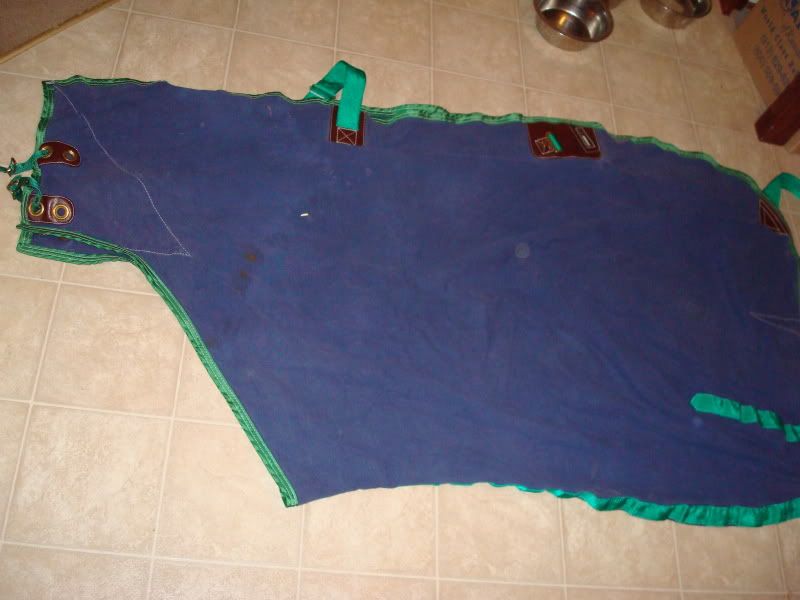 Nylon: T-50", B-74"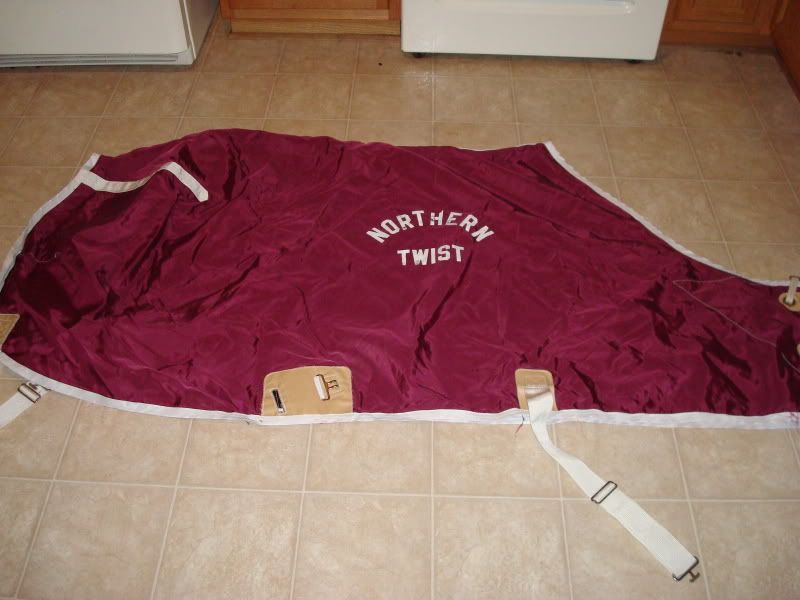 Hunter Green with Tan trim scrim sheet. Size Medium (78-80), has a small (3"x3"?) tear in one side $20