Discussion Starter
·
#1
·
Just thought i would share a whole butt load of Indigo photos.
He is looking better everyday!
We started to ride out of the paddock, to get him use to 'trails' etc and big load noises ( i live right in front of the highway), First day he was very spooky, and was giving me some crow hops, and tried bucking me off once. But after that we haven't had many issues, other than when i take him through shrubs, they really scare him, and he tries to go fast through them.
He really enjoys to trot or go faster, but we are solely just walking right now, he is getting better and better everyday, he still likes to toss his head and try to pull me in another direction, but listens very good other than that, with a little tug.
We are working on a lot of groundwork still, and he work's up a sweat easily atm, with the work we are doing(which isn't hard at all, hes just out of shape and with a huge hay belly)
We are working still on trotting in hand, and ground poles, and now i'm teaching him collection on Que while i'm on the ground, and i want to teach him to flex his neck too, any suggestions he keeps turning and following me, when i'm still in the same spot.
Anyways... here are photos before i write a whole novel !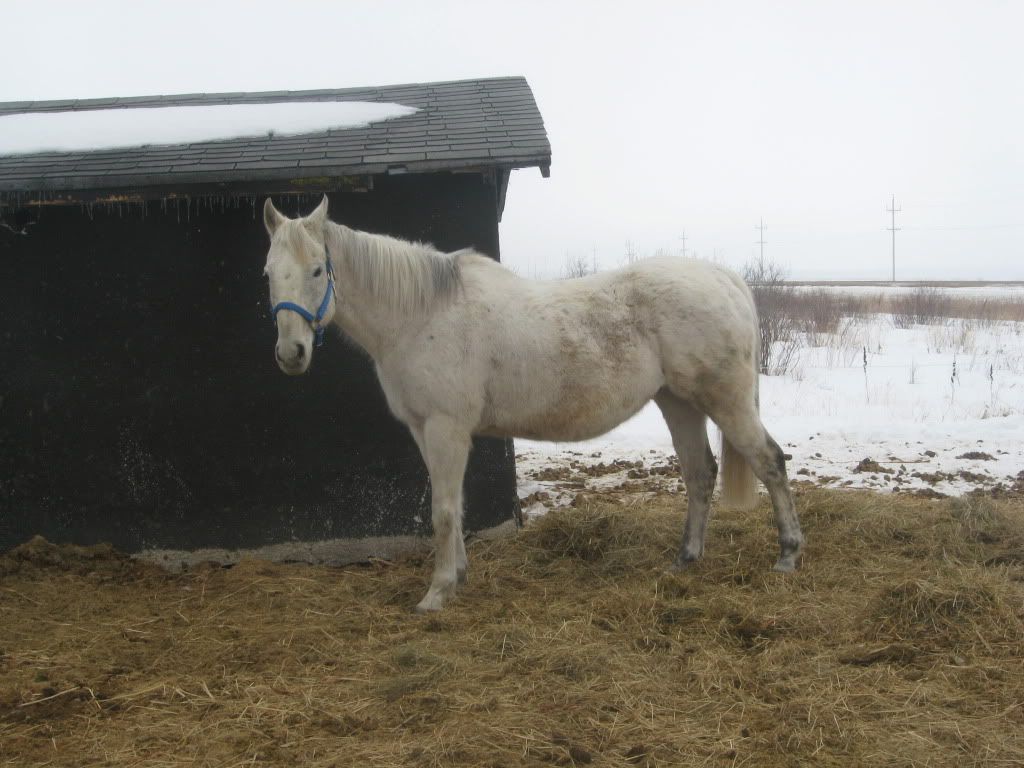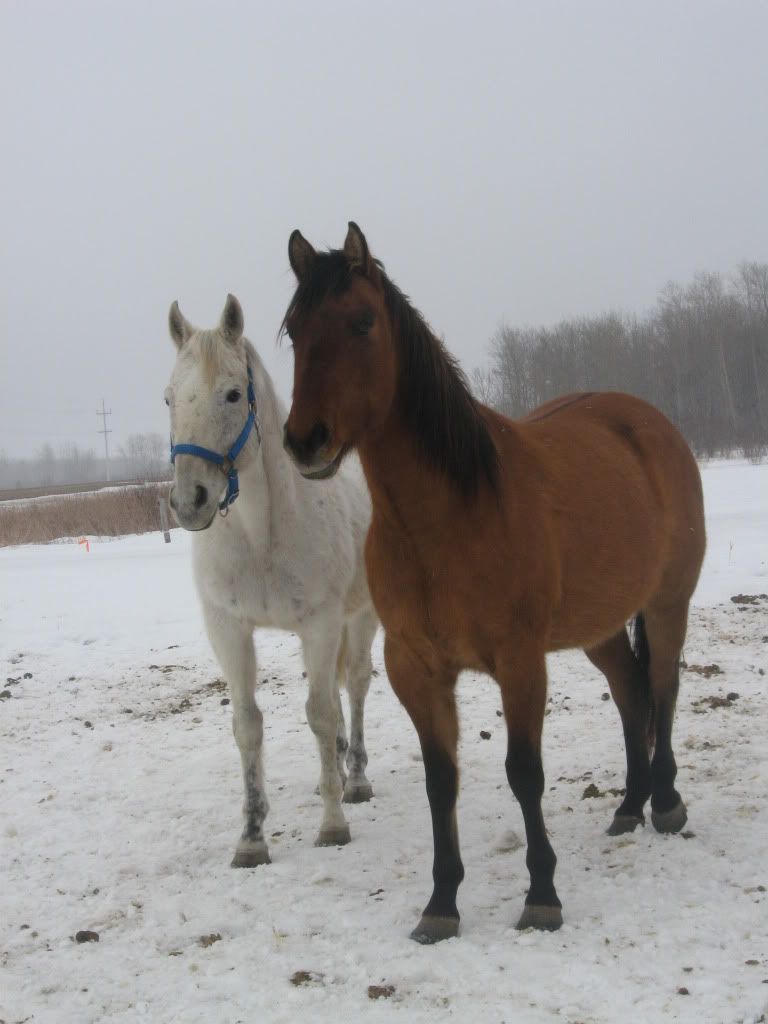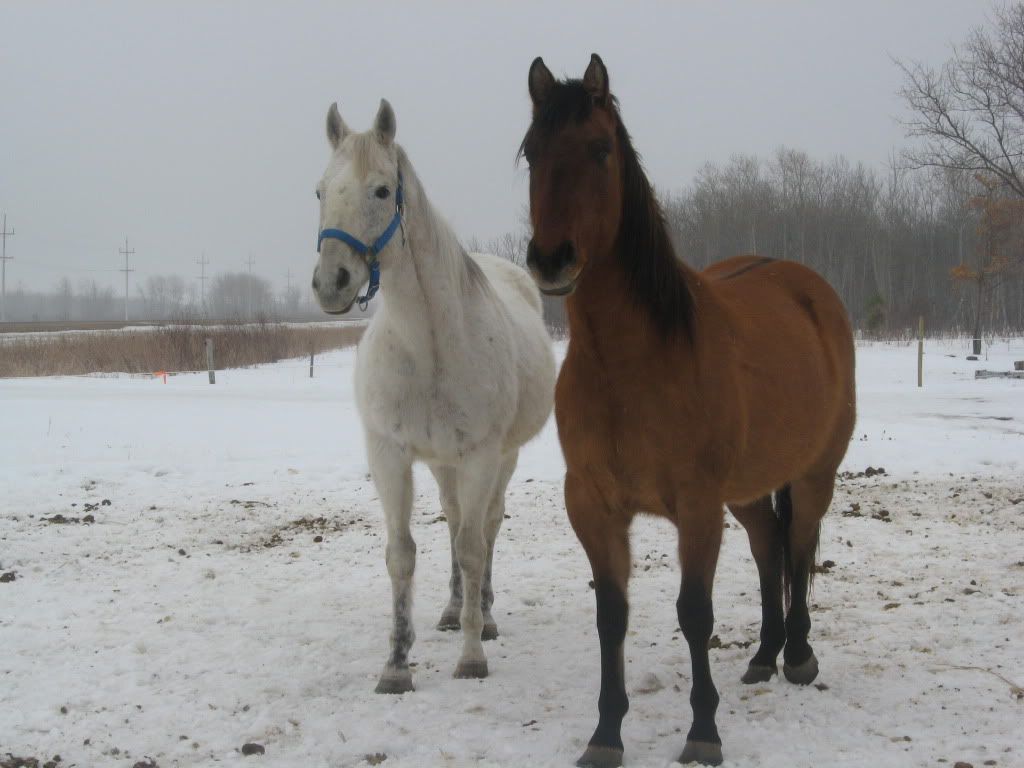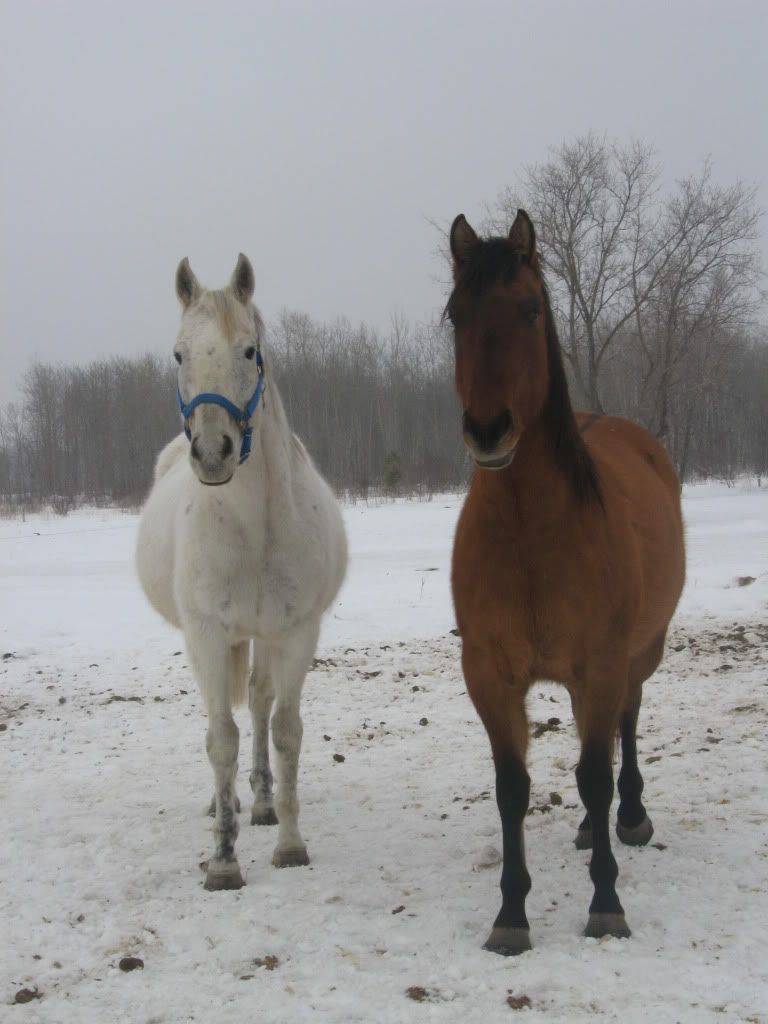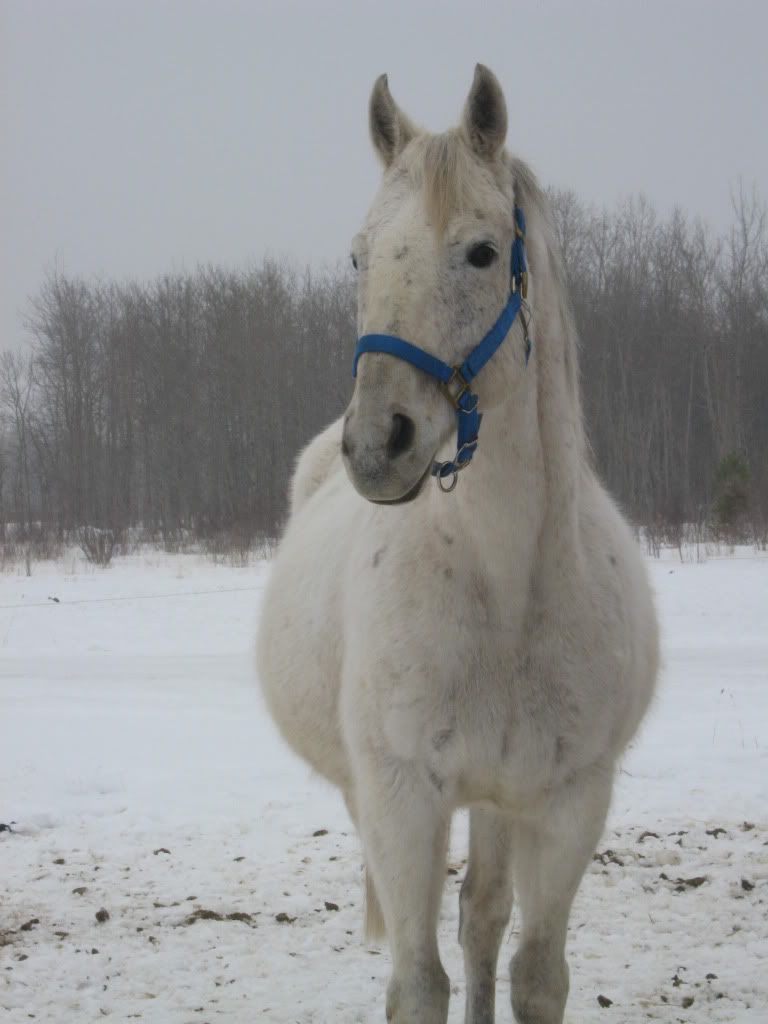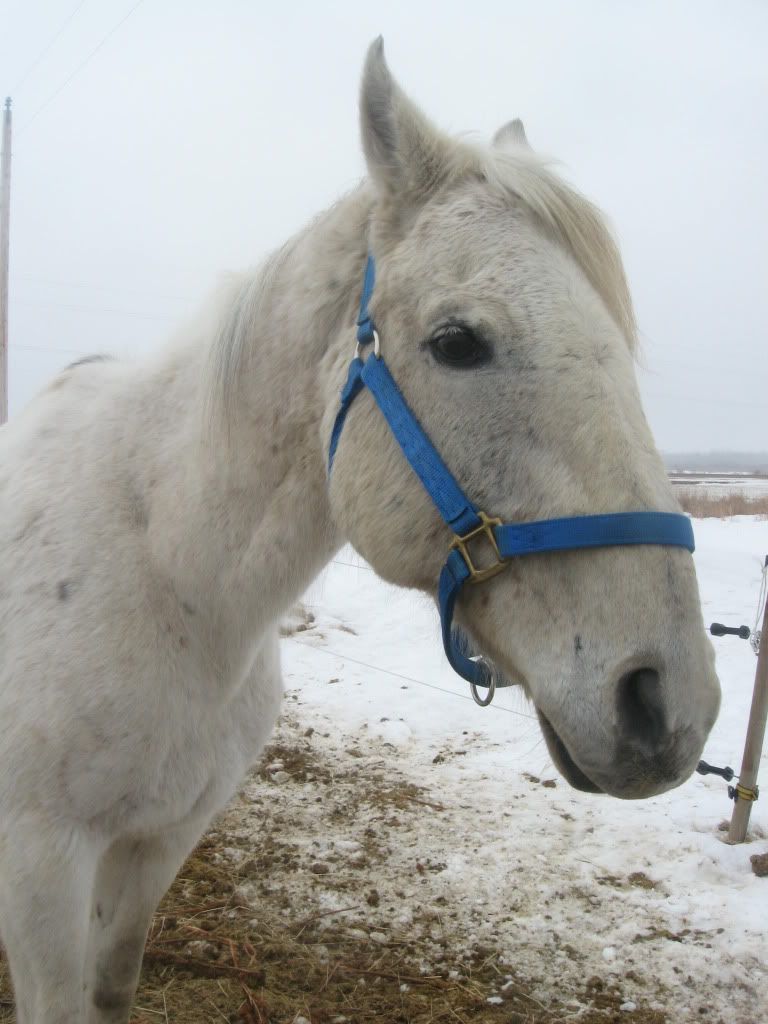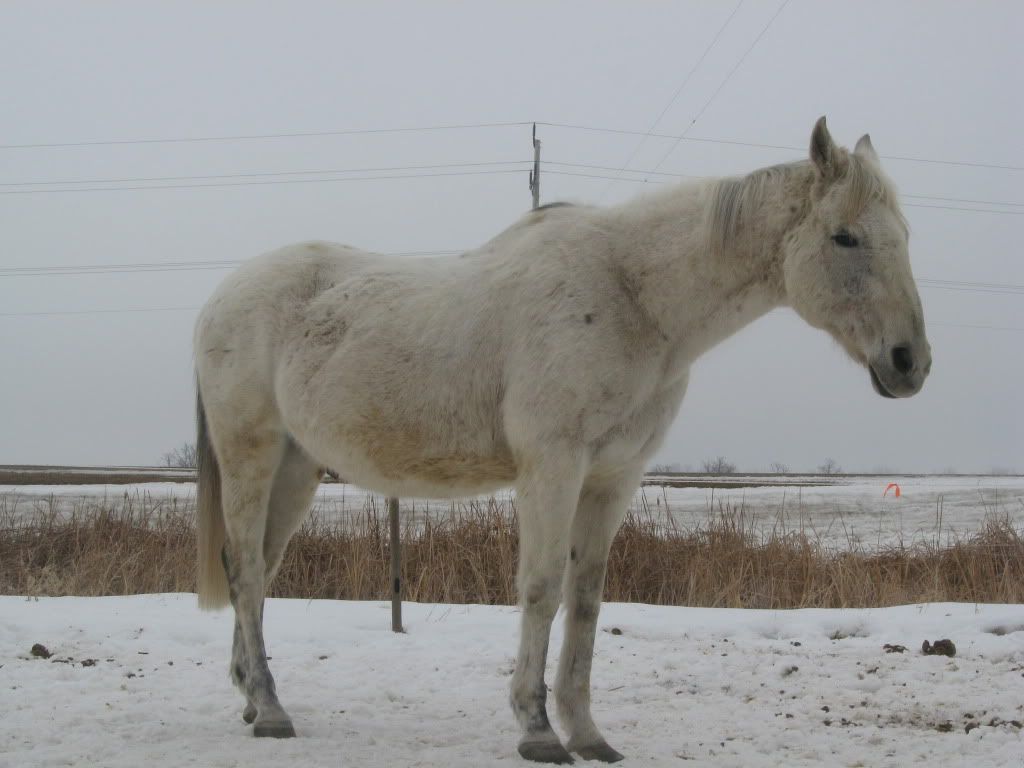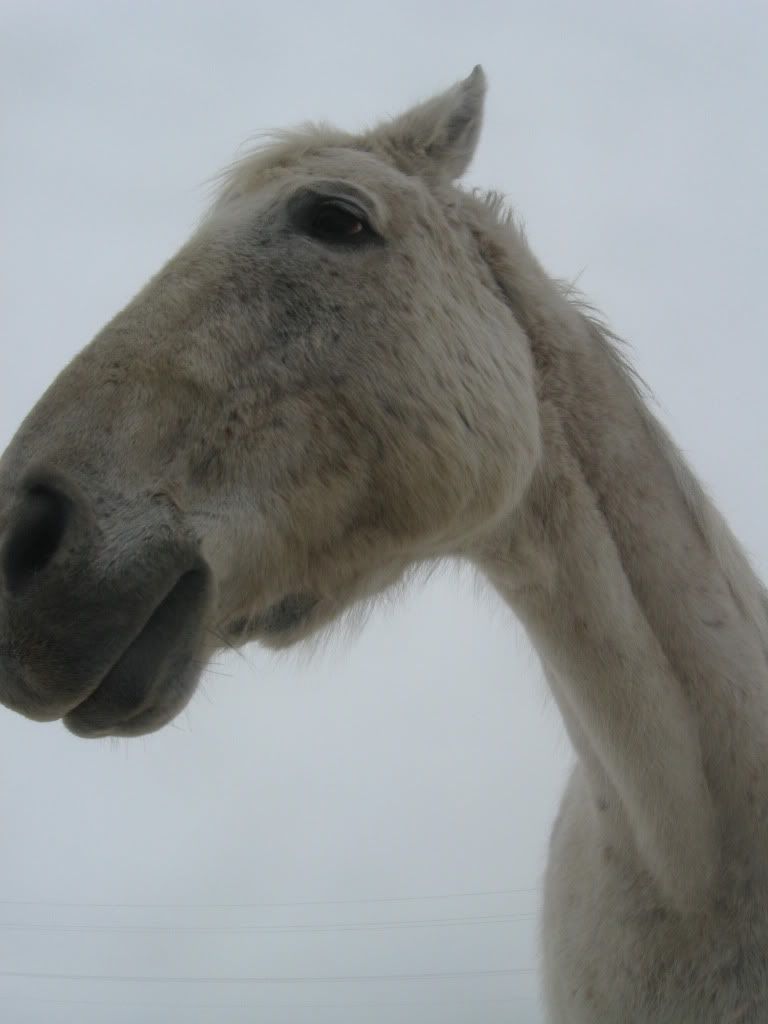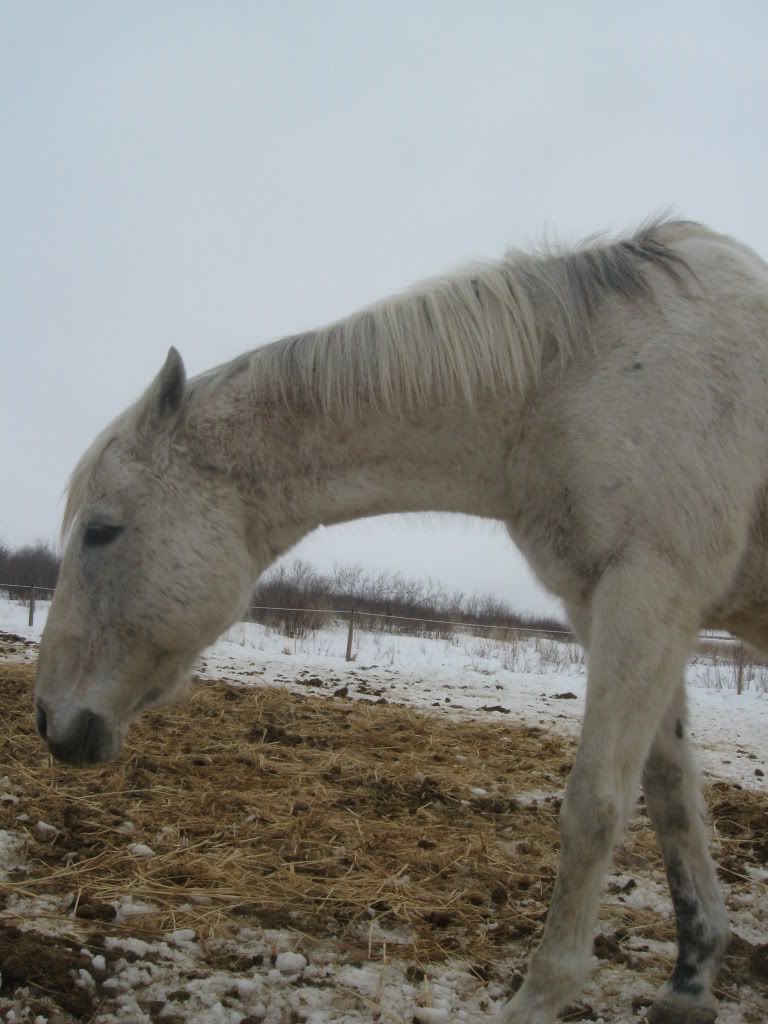 More soon.