Discussion Starter
•
#1
•
This year I finally made the (scary) trek down to downtown Houston for the Thanksgiving parade. Traffic actually wasn't as bad as I thought it would be and I had a blast! I went with some friends who have gone for years, and man they knew how to be prepared xD it was a beautiful albeit slightly chilly (I know, I know...42 degrees isn't chilly to you all) morning and they brought hot cocoa, breakfast burritos, and chips/salsa. It was the best.
Anyways ,I thought I'd share some of the parade horses with you all. The Budweiser Clydesdales were there! I was so happy to see much better horses at this parade than the one in Katy (my town) which is full of sickly horses with 100 lbs of junk on their faces and tie downs so tight that they draw blood. Most of these horses were very nicely turned out, healthy, and well behaved...ish xD kudos to their owners...I'd be terrified to take my horse to a parade this busy! It was really funny though... all of my friends know I'm 'the horsie expert' and constantly nudged me asking "WHAT KIND IS THAT ONE?!?!" I hated to let them down and tell them I really didn't know on half of the brown ones...haha
(these are all police horses)
The percheron is GORGOUS.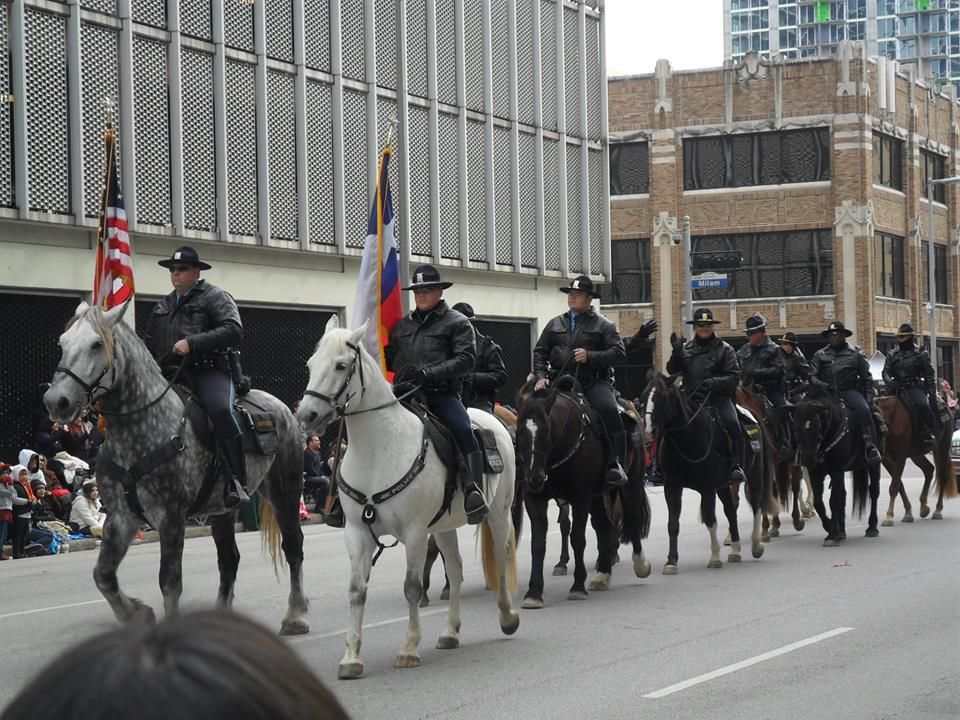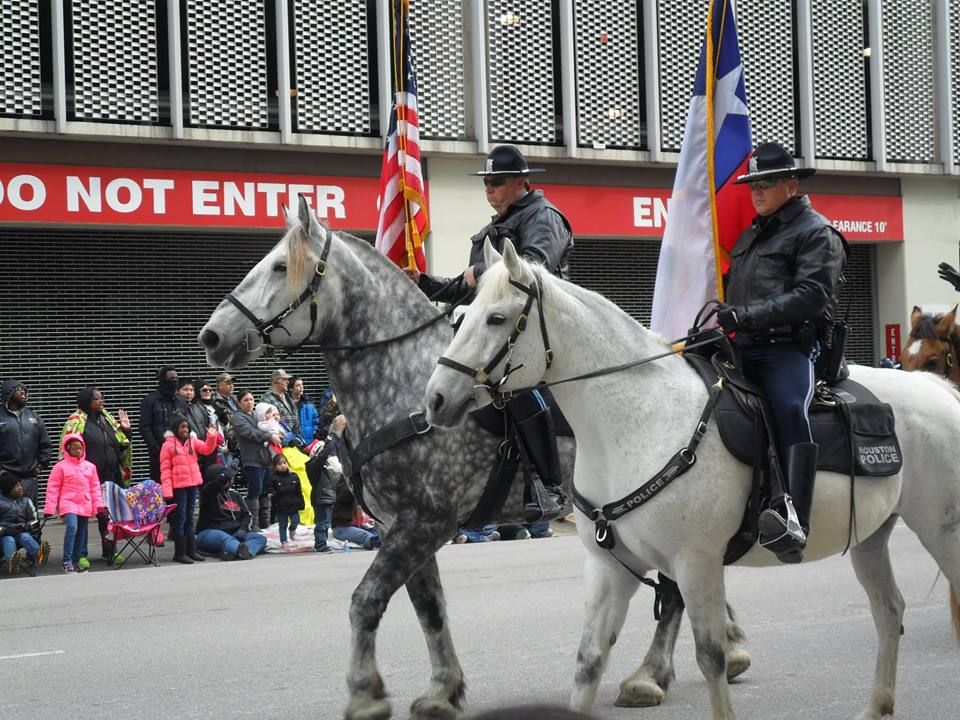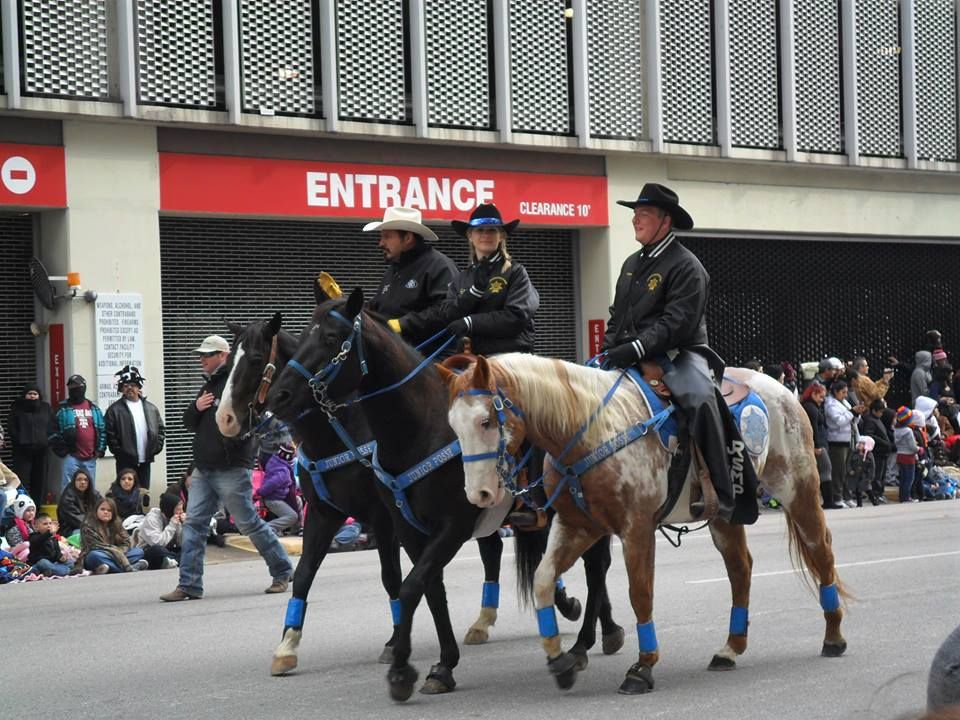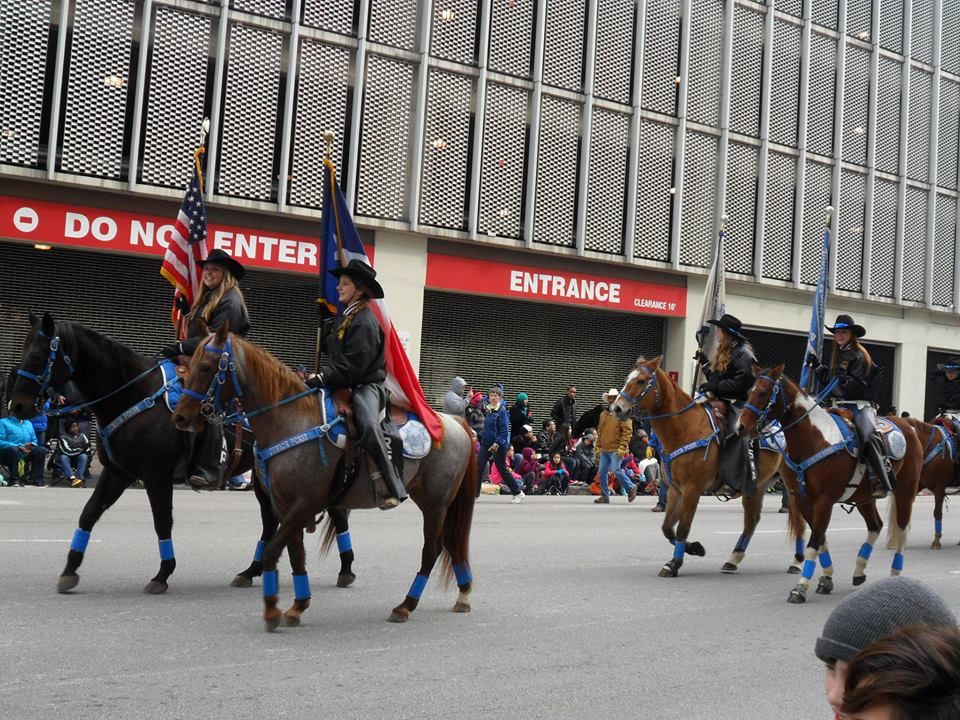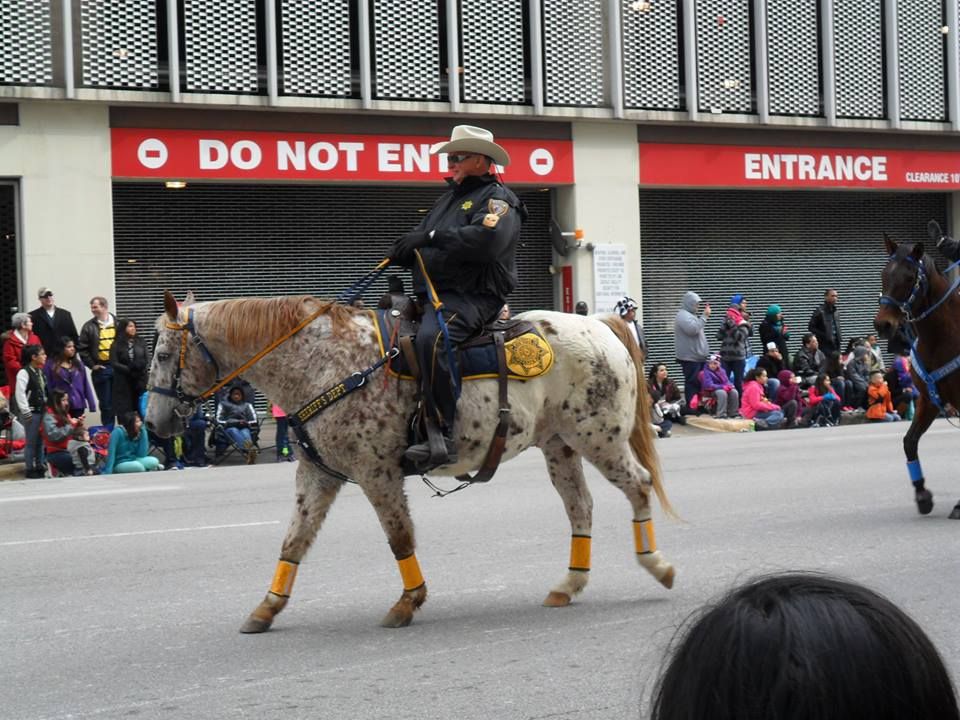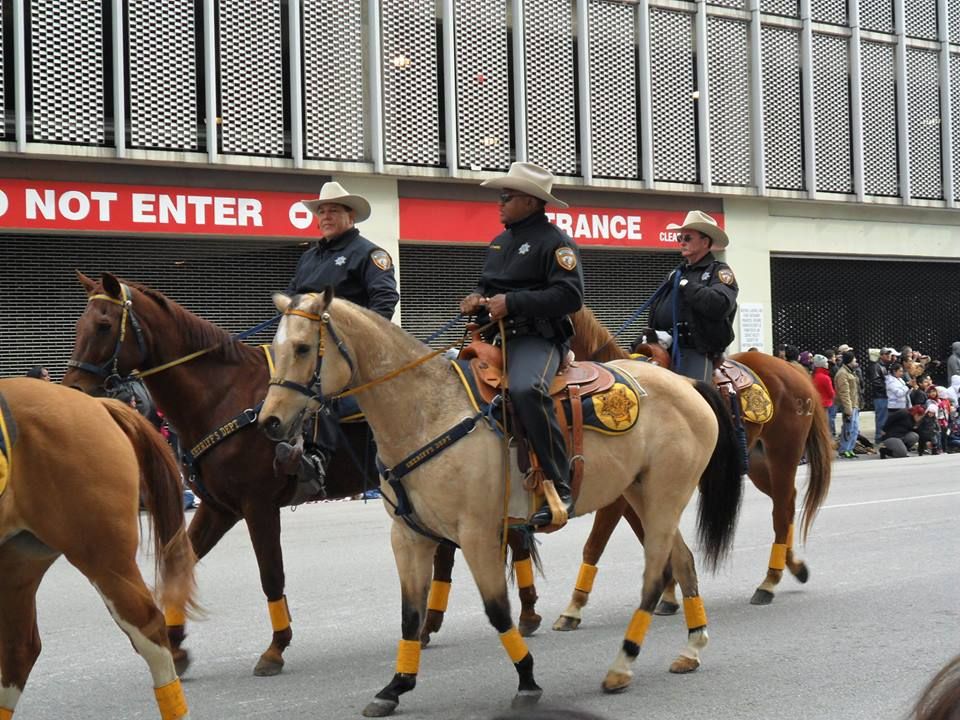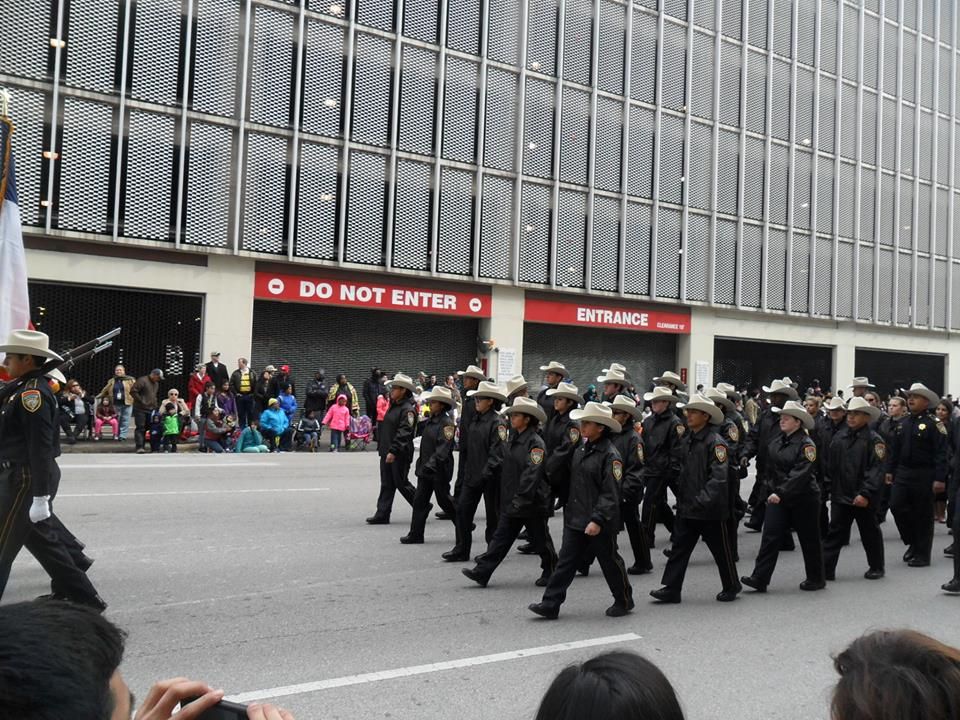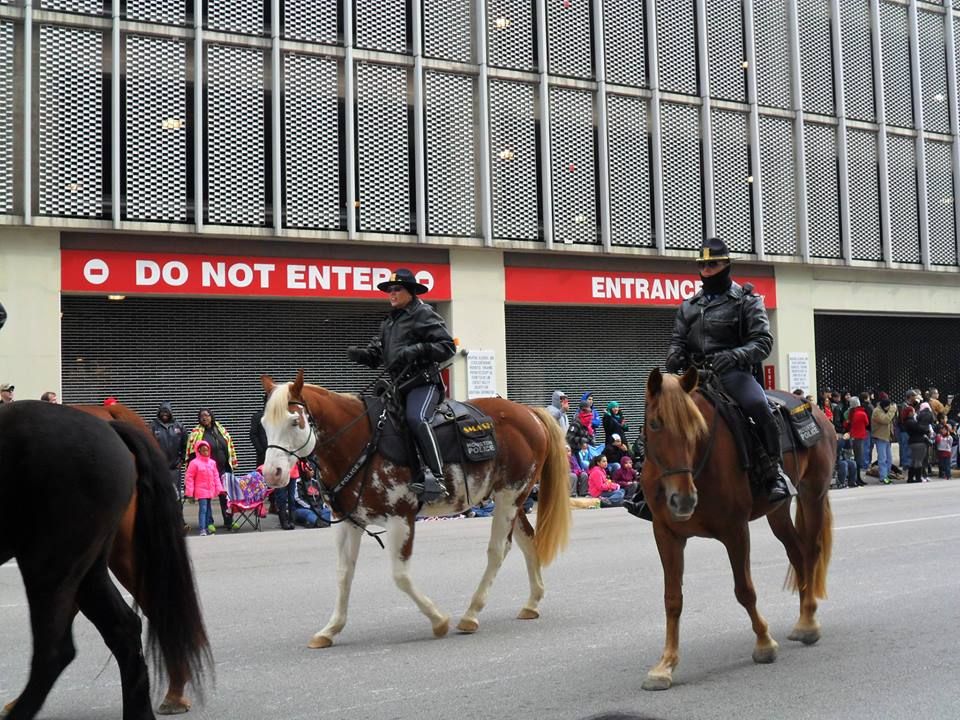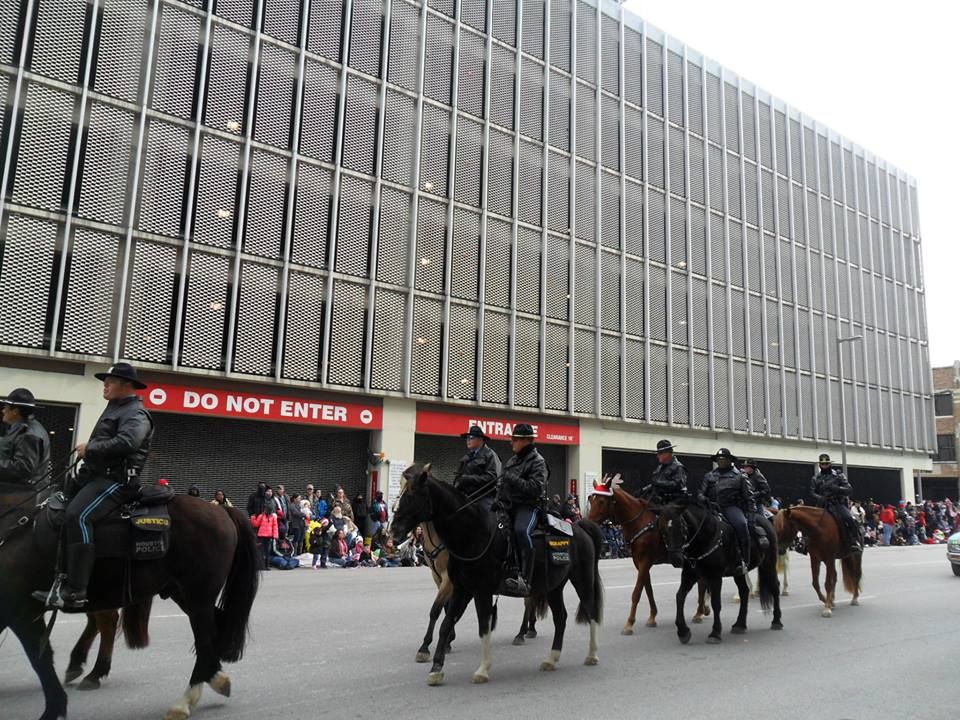 The Clydesdales. Those guys are HUUUGE in person...and rather frisky! haha. They make Kenzie look like a dwarf.