Discussion Starter
·
#1
·
Especially when your big boy and standing there snickering at you when your back side looks like this.
Or this...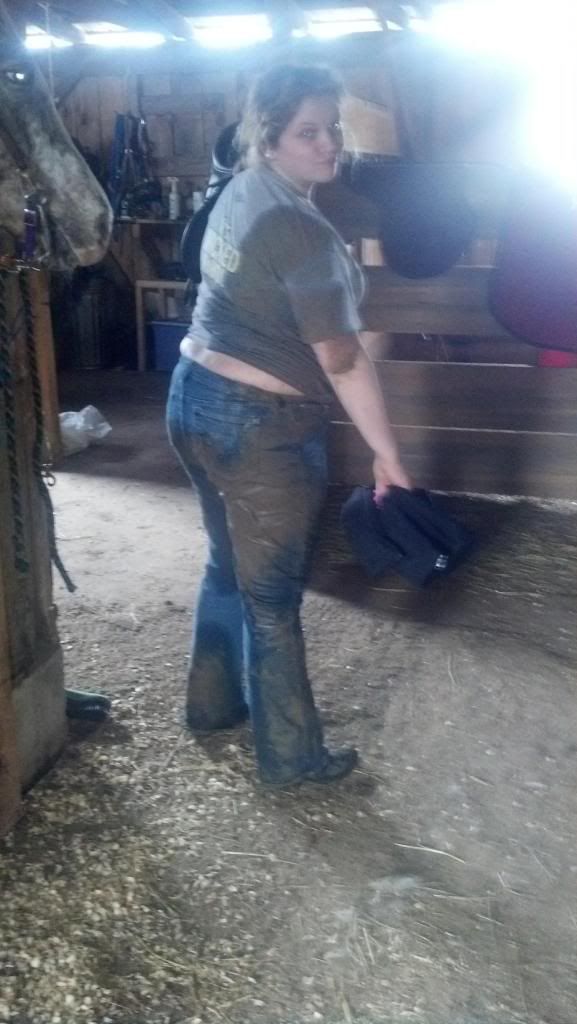 Went down screaming, sat up laughing.
Lol. I was about to start a canter from a trot and looked down to fix my stirrup on my right side went down on my left side. Lol. My bare back pad came undone magically some how and I landed in a 3 and a half foot across, 4 in deep mud puddle. My horse just looked at me before prancing off to go eat hay in the barn and I bet you 10 to 2 he was snickering to him self.
In a way it was a saviour. Cause I got up and got my phone so the bf could take pics and mom texted me with a severe storm warning. and clouds were black as night while I went and wrestled up my best friend who had just taken her horse out for a run 30 mins earlier. Bout 40 feet til she got til the barn all hell broke loose. She and jazz were soaked.
So how many times have you ended up in a mud mini lake or puddle?