Discussion Starter
•
#1
•
What are your thoughts on the Yearling Longe Line classes?
This would be a ApHC class; I have a 7 month old appaloosa I'd like to get out and show next year, just to have some fun and let him see the world.
I've looked into it a little, but that is about it; I plan to look more into it but would love first hand accounts or experiences.
Does he have to be halter quality? Because I honestly don't think he is anywhere close :-(. I think he moves ok, he stands a little toed out in the back right now because he hasn't had a trim yet (he is a bit of a rescue in the works)... but I'm hoping we can improve that (I know you can't fix it, just improve it).
What will it take to get him there? I'm not looking to win big, but I don't want to look like an idiot out there either!
I really would like a better grasp on what kind of horse it takes to compete.
A little more about the horse:
He is in the process of getting registered; I need to take photos but I want to wait until the 20 inches of snow melts and/or he sheds out a bit.
He, thus far, is Non-characteristic or solid
He is 7 months old, 13 hands as of last Wednesday
Here is his pedigree: Myspotsundetectable Appaloosa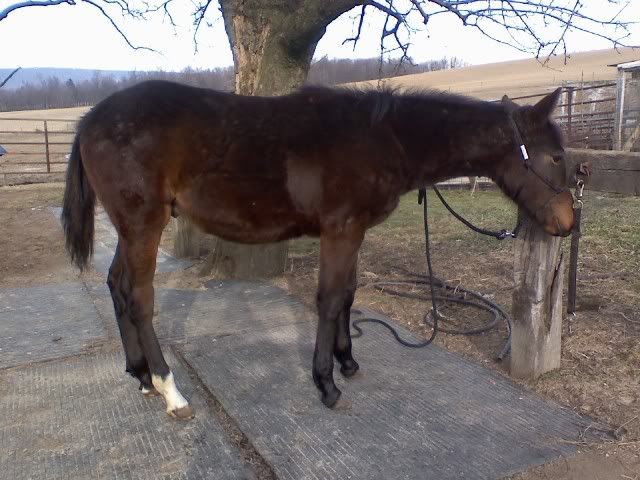 thanks.