Discussion Starter
•
#1
•
We got two very unexpected visitors today at the rescue ranch.
I think it was around 10:30 and the horses were going crazy; running around, snorting, you name it they were doing it. Then David screamed out, WILD DONKEYS!!! I ran down to where he was and sure enough there were two donkeys, but they weren't wild. One of them had a purple halter on and he walked right up to me. They were on the other side of the barbed wire that blocks off unwanted visitors from the property. So we went in with the donkeys and walked them through the desert brush and brought them back to the ranch and stuck them in the round pen. They were dehydrated and very hungry. We're not sure if they got loose or if someone just abandoned them. But I've become attached to these guys, I love them so much! I've never interacted with a donkey before so it was special for me and I have gotten really attached to the one in the purple halter.I've even named them. lol I know bad move if we find the owner but it's ok, I don't hold on to things too long. Ok boring story, here are some pics.
The donkeys, we think that might be BLM burros because they look A LOT like them.

This is my little guy, he follows me everywhere. I named him Paco.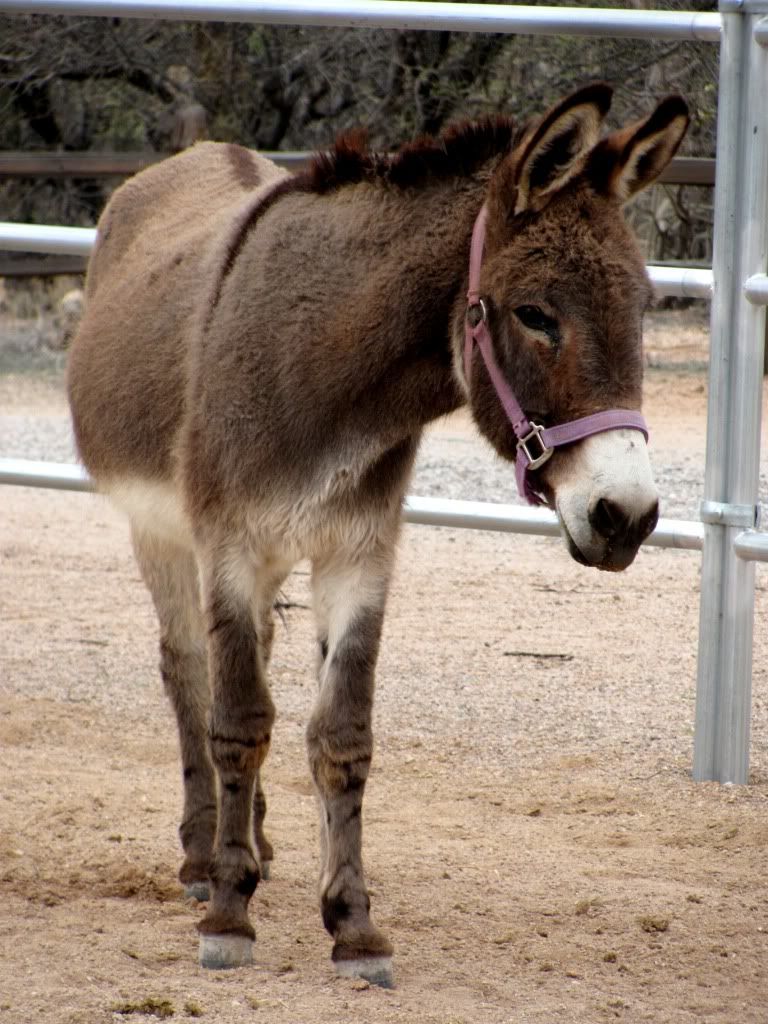 Haha, he was doing this a lot.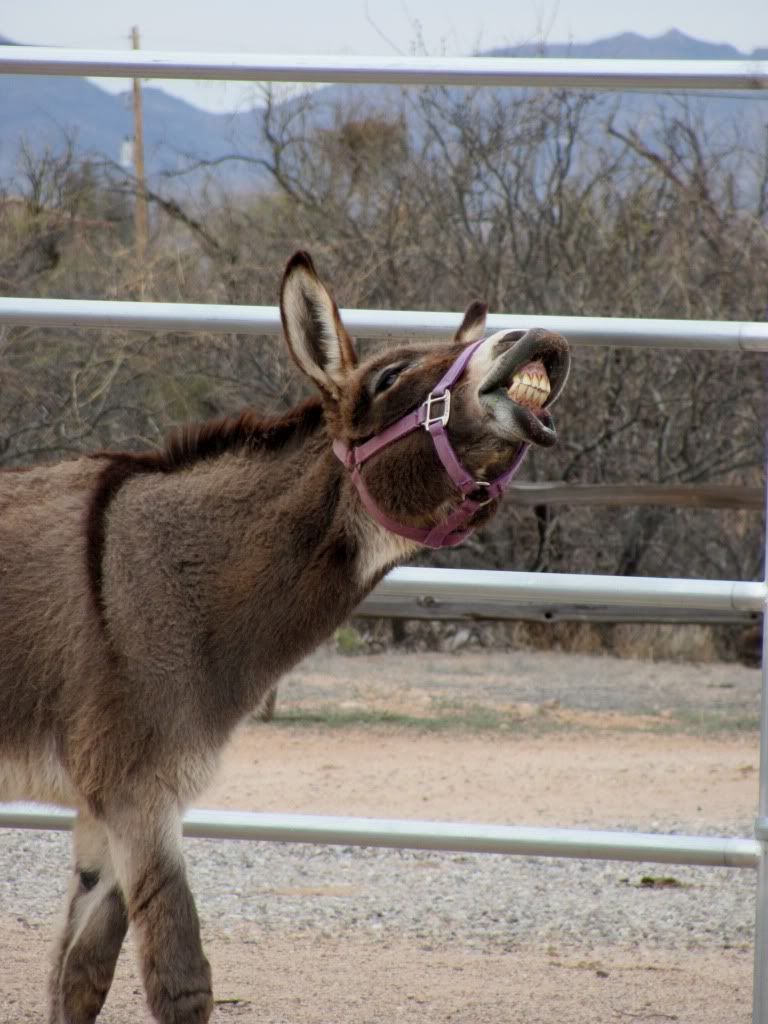 We think this might be his mom because she is protective over him and she looks a lot older than him. I named her Stevie.

She's really shy and I was lucky enough to get the halter on her when we lead them to the ranch.
Kristin was trying to halter her again because we wanted to bring them into a stall before it started to rain.