UGH.
I had dinner plans... which have been cancelled since the roads became skating rinks:
and traffic hasn't let up, at 7:40 pm the roads are still blocked up like it's rush hour: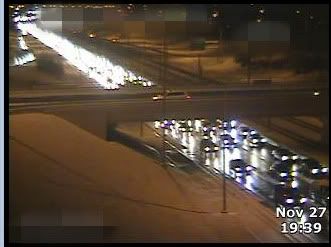 Rich called me, he got 5 minutes from home and got stuck in traffic, a bus had turned sideways and cars hit it. An hour later (I just called him) and he's still stuck in traffic... a 5 min drive from home.