Ok, well since I know everyone has been absolutely DYING to get a new Heidi update I figured I would give in haha!
She has been doing wonderful!! Steadily gaining weight and becoming more of a gem every day
Before I blast you guys with pictures though I want to tell you about my super awesome fun time that I had this past Saturday! Of course I was at the barn almost all day...because I have to no life apart from work and school so that's what I do lol. I was taking Heidi for her usual walk and decided to show her some new stuff. I took her into the round pen and had her check it out. She started following me around like a little puppy, it was so cute. Kept nudging me if I walked away and stopped somewhere else
And there happened to be a mounting block in there for some reason. Well I walked her over to it, she didn't have a care in the world, so I put her lead rope on her halter like a pair of reins (just clipping/tying it to both sides) and then went to stand on the mounting block. I wanted to see what she thought if I was suddenly "higher" than her. She could have cared less! I started stroking her on both sides while leaning over her gently and she didn't budge! The I decided "what the heck" and laid over her back taking my weight off of the mounting block to see what she would do, but being gentle enough in case I had to side off quickly...she stood like a champ! She actually turned back to look at me and nudged me and then turned he head straight again almost as if to say "it's ok"...it made my day!!! Heck it made my YEAR! lol. I did the same thing again in the big ring (the *scarier* ring lol) and she was just as well behaved! Heck if I didn't think she was still too skinny I would have given anythingto just jump on her and walk around
I just had to share that
And I also tried on a bridle on her to see if she would accept it and she REACHED for the bit! She knew exactly what to do and I almost cried because of the proud look on her face..."I;m ready Mom! Let's go!!" What a sweetheart
Ok...I'm done babbling! onto the pictures!! YAYAYAYAY! haha...First a review of what we started with...and just an FYI, tomorrow (the 29th) I will have had Heidi for exactly 1 month...how much improvement do you guys see??
The first day: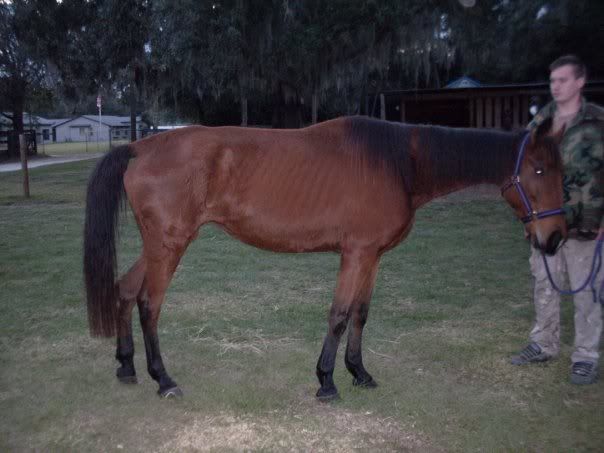 and NOW!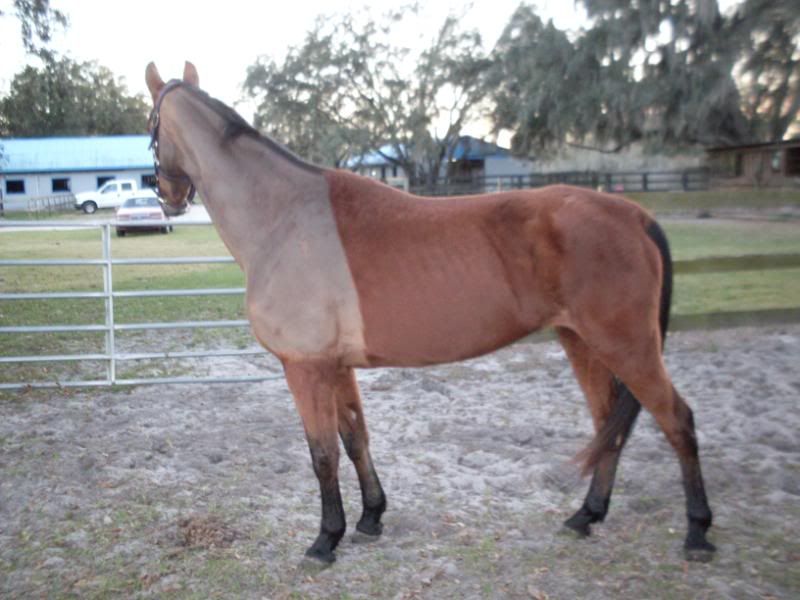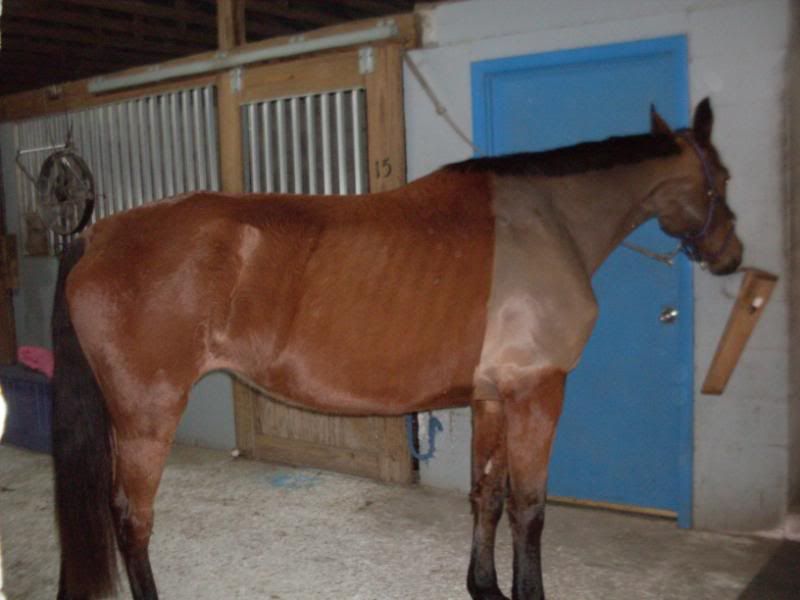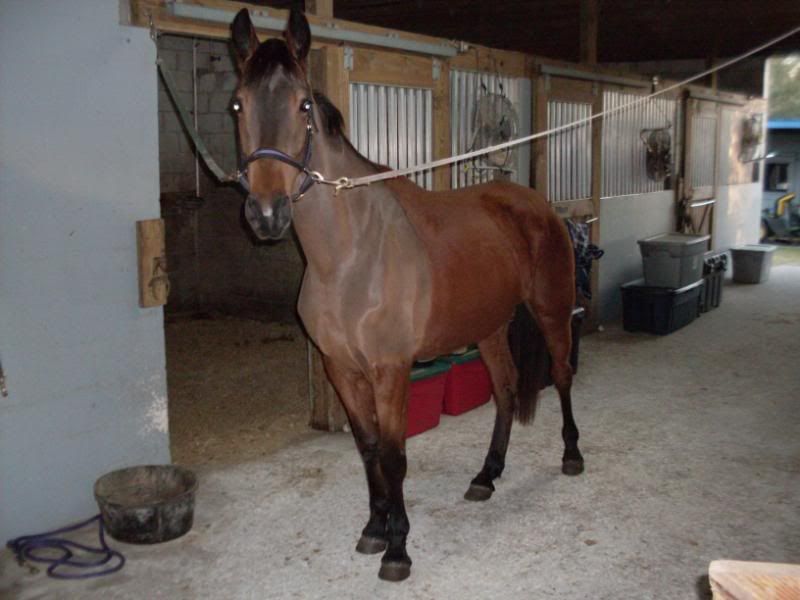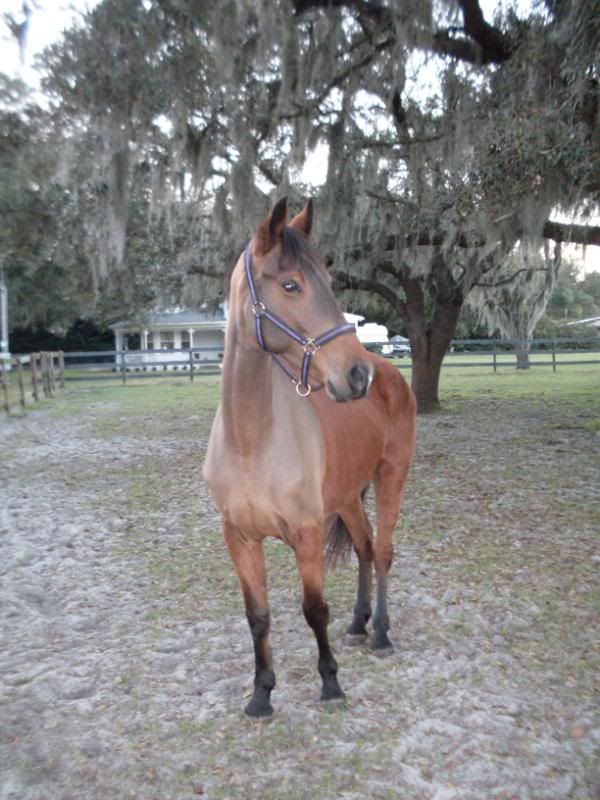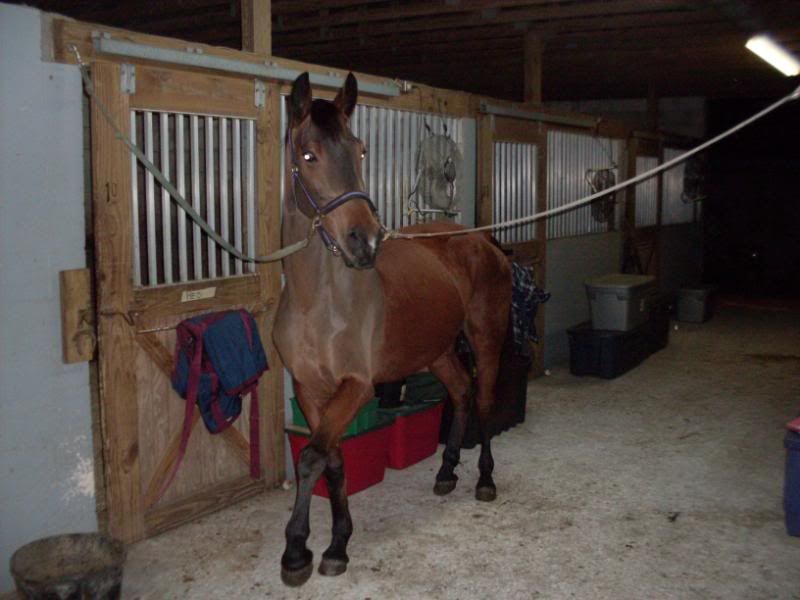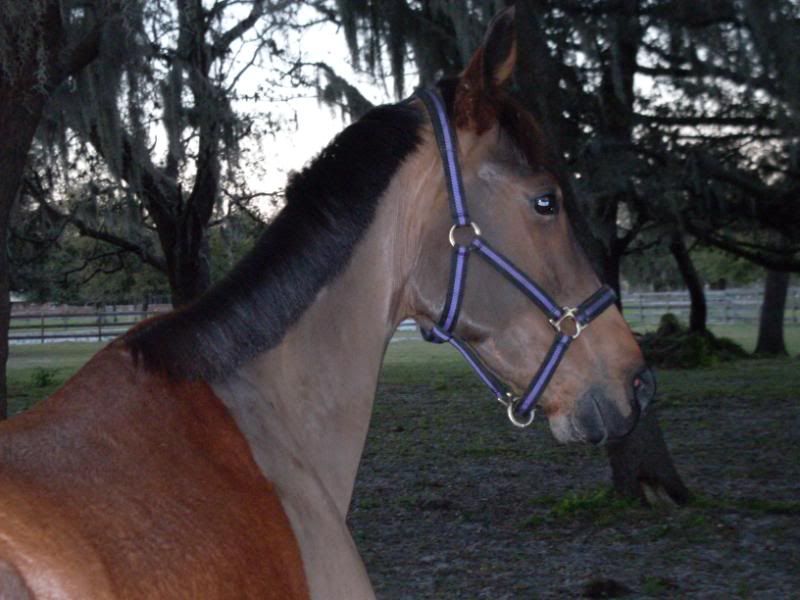 Sorry for the overload!!! LOL