Discussion Starter
•
#1
•
I snapped a quick photo of my coming three year old mustang with my phone today. It's definitely not the most awesome photo (sorry), but I'd like to get some fresh eyes -- how does his weight look overall?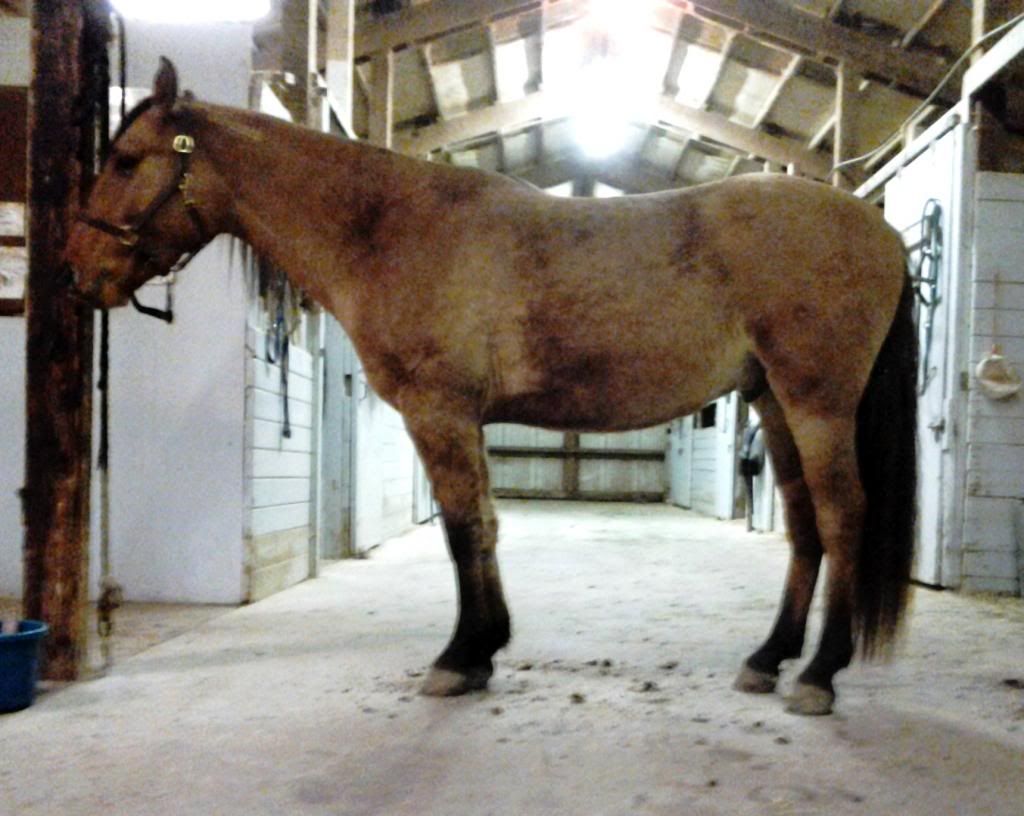 He is currently getting about 8 pounds of grass hay in the morning and evening, as well as whatever forage he can get from the 2 acre field he's turned out on during the day (it's pretty sparse). He also gets a ration balancer (Horse Guard), a handful of black oil sunflower seeds for a little extra coat shine, and a pound of Purina Strategy... though I'm thinking of scratching that and replacing it with a couple cups of alfalfa pellets. Opinions? Thanks!
PS >> If anything about his conformation strikes you (positive or less so) feel free to let me know!