For horses, calories equal energy. Oats provide calories, but horses eating plenty of calories through roughage/hay will also have enough energy to do hard work. The problem is again that if you feed too much grain, the amount of calories fed to the horse are much more than the calories the horse is able to digest and use. You feed more calories than the horse needs on paper, yet the horse does not get enough calories to use.
Many people attempt to feed poor hay and make up for this with adding grain. This is similar to a person trying to get most of their diet from chips and ramen and then trying to create good health by eating an energy bar or two each day.
Quality hay is the staple of a horse's diet.
In the top two pictures, my mare was getting 6 kg of oats per day. A telltale sign of the acidosis she was experiencing in her hindgut is that her flank is tucked up. Depth through the horse's flank area and a larger belly are signs that the horse is holding onto hay and fermenting it. If the flank is tucked up, either the horse is not being fed enough hay and is starving, or else the horse is eating a lot of hay but passing it through too quickly because the large intestine is not able to digest it. With very poor hay, horses hold onto the hay too long to try to get calories from it, and get a distended belly.
In the bottom two pictures, my mare was getting just hay and hay pellets with vitamins. She was doing hard work, and had plenty of energy, but was able to use the hay better.
Probiotics will not work if the horse continues to be fed grain. The grain requires acid-loving bacteria to digest it. The horse's intestinal PH will adjust to create the environment where those bacteria can live and digest the grain. Adding probiotics will only help if the diet has changed, which will allow the PH to change, and then the good bacteria you add will be able to survive and help balance the digestion. Equishure can help too. I did feed that for a short time. It is sodium bicarbonate pelleted to survive digestion into the hindgut. This can help make the hindgut less acidic. But again, the grain will be constantly keeping it acidic.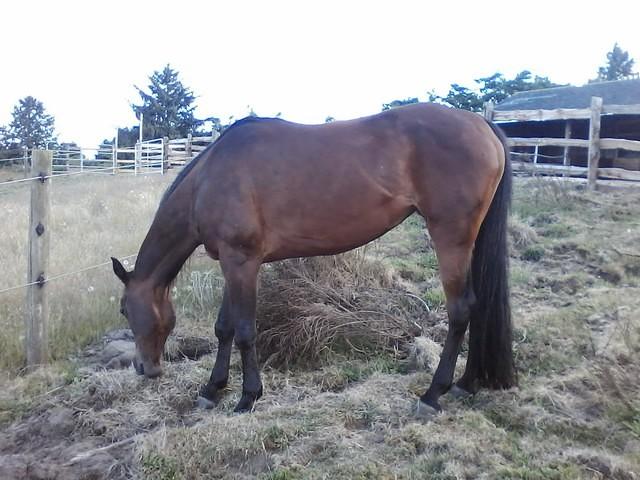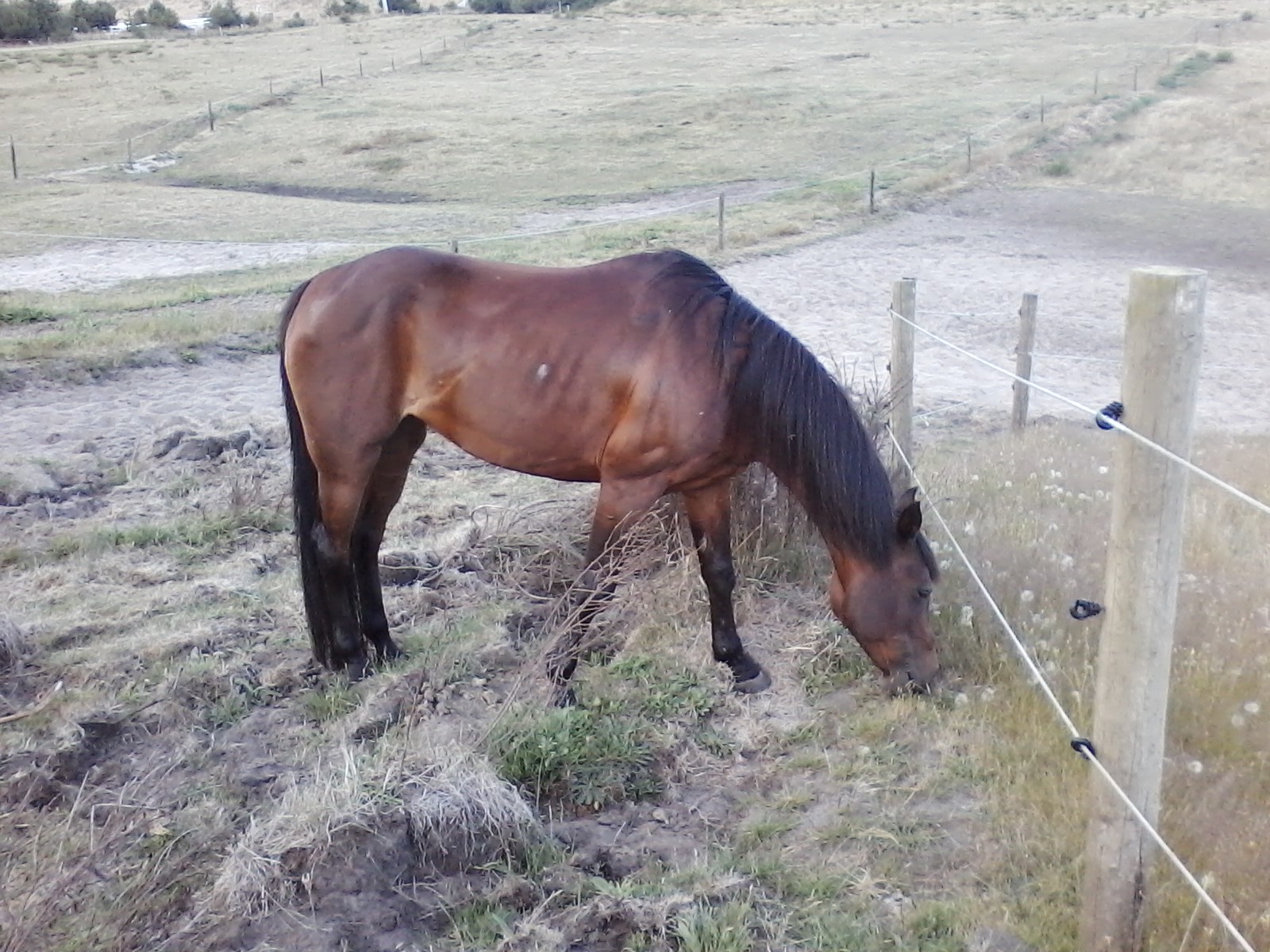 After getting rid of grain: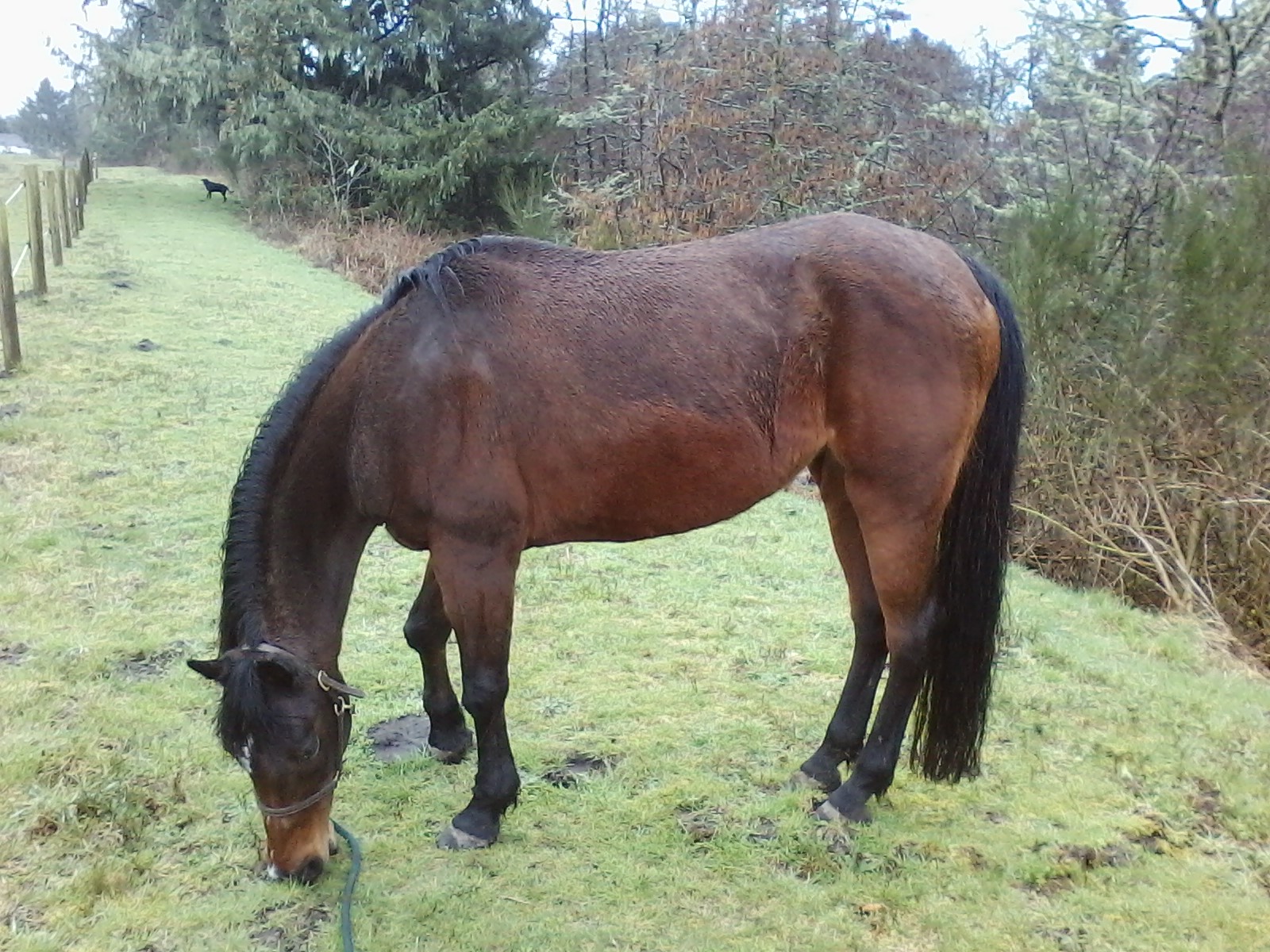 My mare is on the right.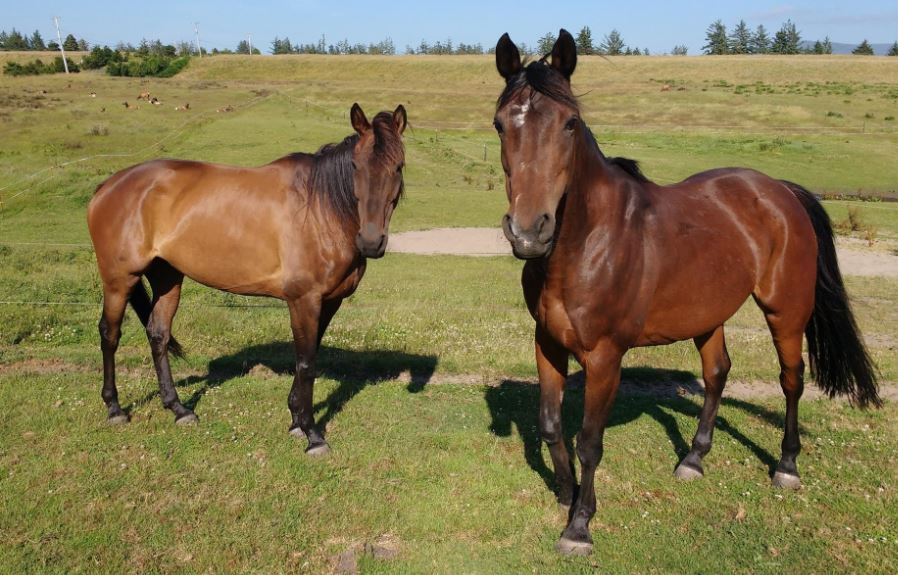 Adding:
I learned my lesson with that mare and now don't feed any grain. The big TB I have now had ulcers when I got him. I took him off hard feed and put him on good quality hay and vitamins. He has turned into an easy keeper.