Discussion Starter
•
#1
•
Would anyone want to critique my guy?
It doesn't really matter a lot to me..he's got the perfect personality for me and that's all that really matters at this point in my horsie-life
I'm basically just curious to see what people have to say about his conformation and movement..I'm still pretty new to the english horse world..or eh, I guess the more organized side of the horse world in general. I've always just ridden around and not really given much thought to anything, but I'm finally starting to catch up here a little bit.
So I'm told he has nice movement..I mean, it certainly looks beautiful to me. I don't know a thing about what to look for as far as comformation..I'm a lot better with quarter horse conformation haha
But what I'm looking to get into is dressage.
So this is Kainne. He's a 16hh 13 y/o grade unraced TB.
I don't have the best conformation pictures of him yet..not sure why. But these are the best I have for that:
(he was underweight in the first picture, it was pretty soon after I bought him)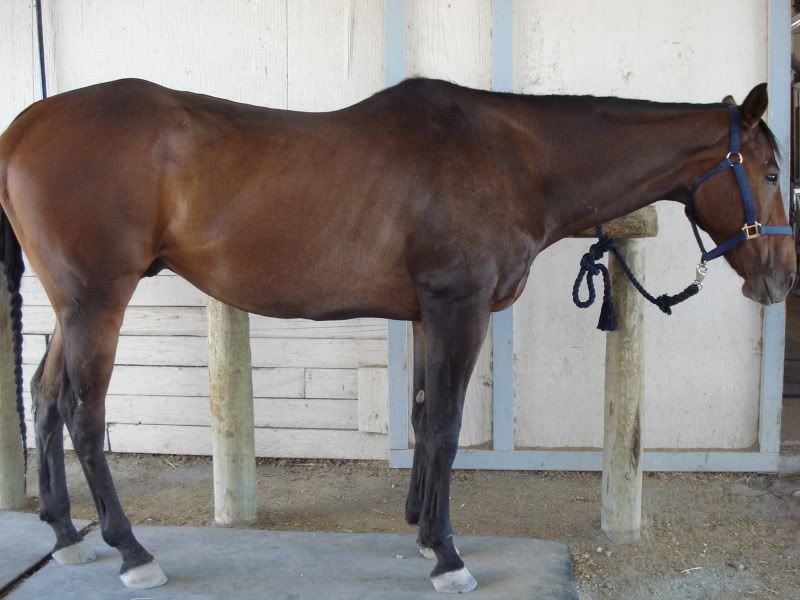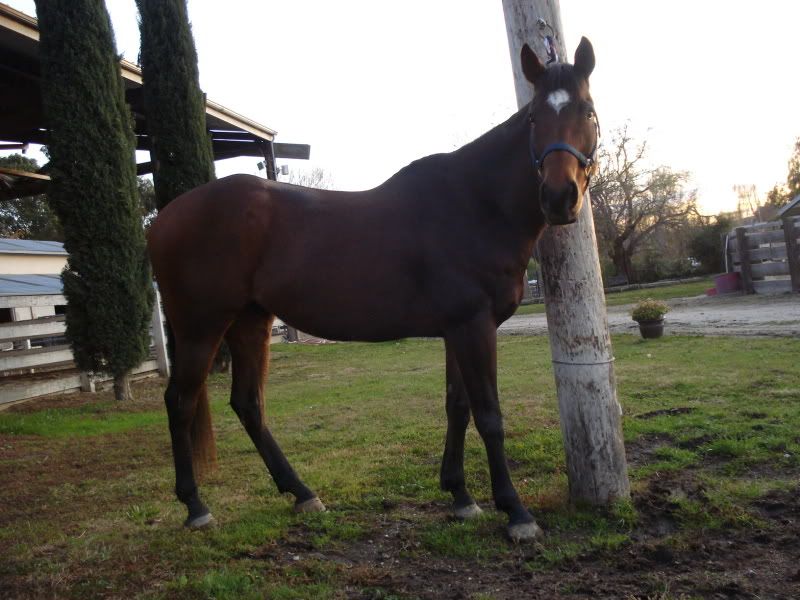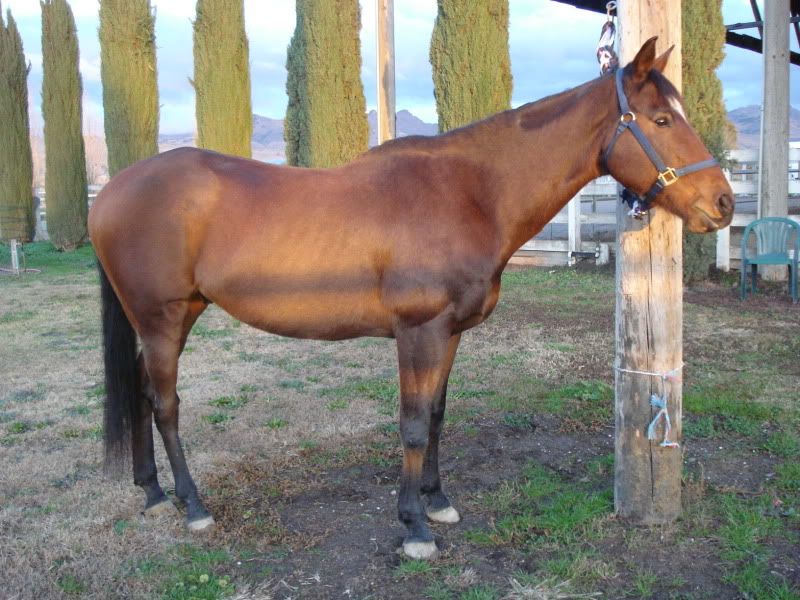 (sorry for the choppiness of the videos, my camera likes to do that D= )
Walk Video:
Trot Video:
Canter Video: