Discussion Starter
·
#1
·
I am starting my 3y.o pony in driving. I have 2 bits that fit her, she is comfortable with both in her mouth and doesn't seem to prefer one over the other, but that has only been wearing the basic(just the crown strap and cheek pieces) bridle around without reins and the halter underneath leading her around.
The first one is a Half-cheek snaffle with single joint Like this:
The second is a double jointed oval mouth loose ring snaffle Like this: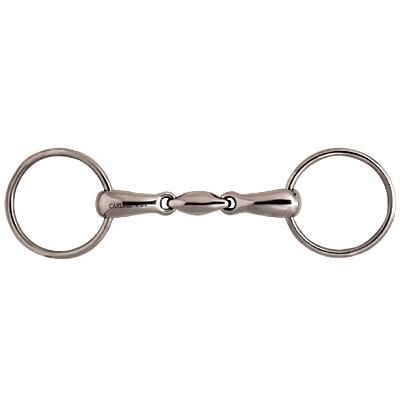 Which would be gentler on her mouth and best for a beginning driving horse?