A little sidetrack,
@QtrBel
and
@Yogiwick
Would you be able to elaborate on the specific genetics between a fading and non fading black?
Is this a EE vs Ee thing?
Which one fades and which doesn't?
Do you have any evidence for this? I have always been interested in this and haven't gotten far with it in a scientific sense other than through personal observations.
I wouldn't say that I'm a professional in the sense but I'm really interested in horse genetics and working with the dom white thoroughbreds really took it a step further, since those genes are even more unknown to us.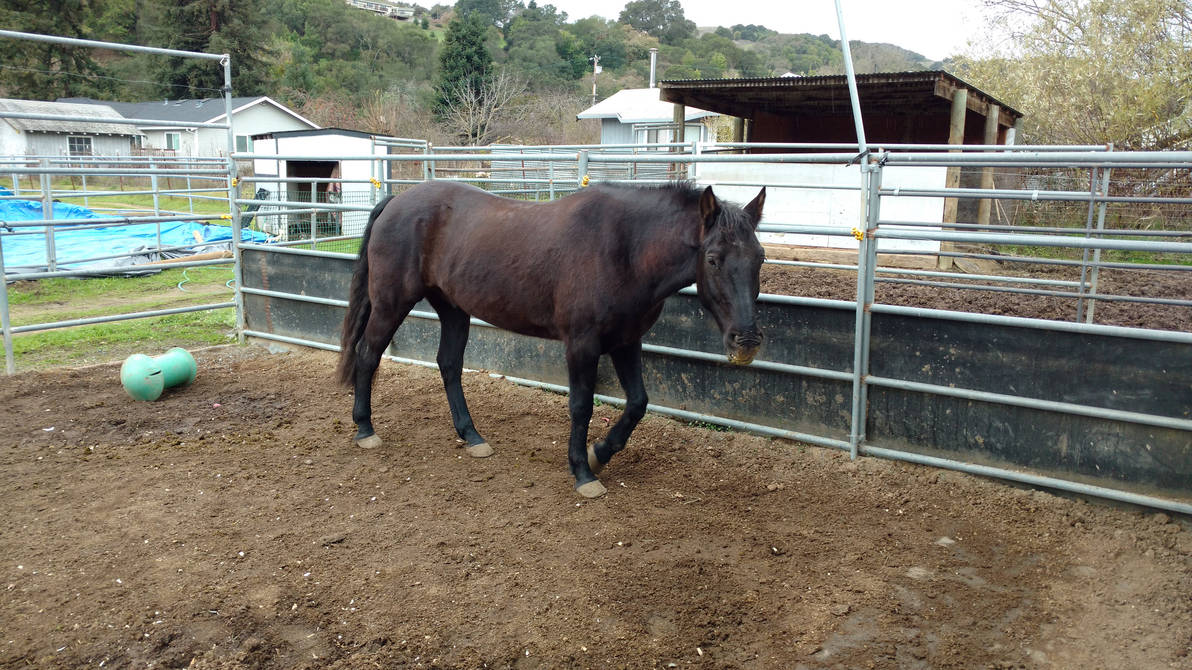 Here's a picture of Dodge I took a couple days ago where you can see he is fading red. His winter coat grows in black, but now that it's been in for a few months it fades to red. When it sheds he will grow out black and will stay black all summer. I think this is due to the shortness of the hair follicle, but I always wonder more than that.