Discussion Starter
·
#1
·
So, one of my goals this year: GET A ROUND PEN. Or at least, a temporary version of one...Metal panels are pretty expensive when they're $60 per 12' panel, so I was thinking, hey why not put up a temporary version? Here is a picture of a post I use with my horse's pen: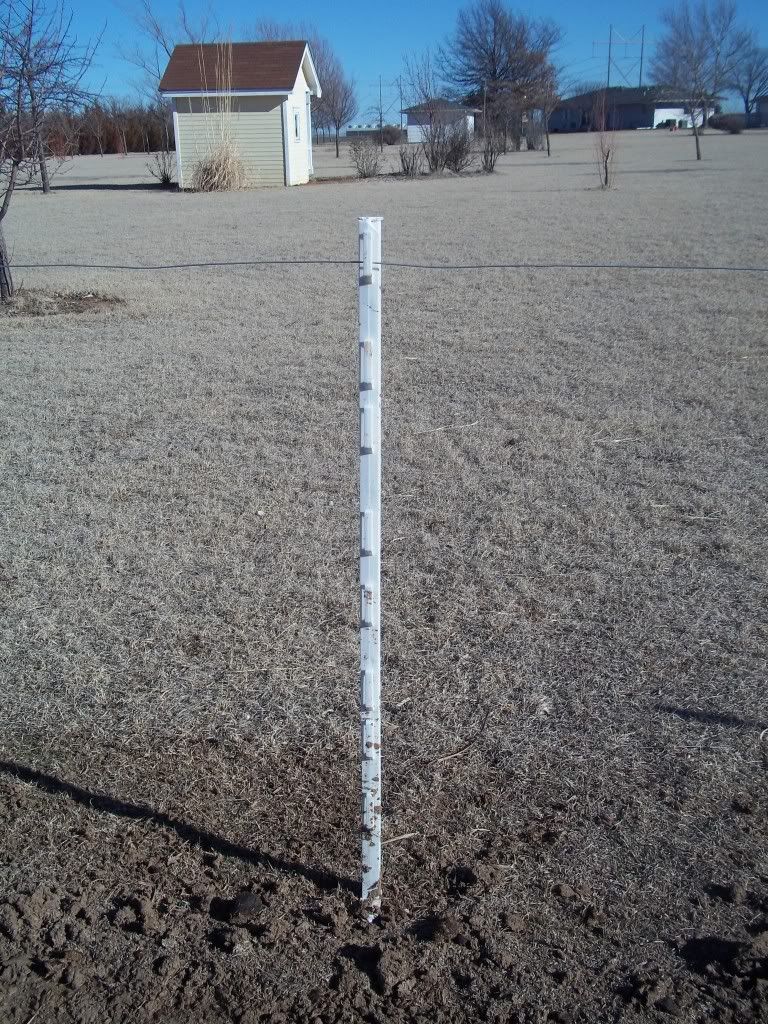 I was thinking using some of those with some electric fence tape, but
the tape will not be hooked up to electricity. a round pen with electricity is a no no no no
I would just use the wire I have, but I don't want him to think the round pen is electric. Also, would it be ok to just have the footing grass? Or should I put sand over it? I know the fence post is kinda short, but what do you think?