Discussion Starter
·
#1
·
YOU HAVE TO DIG YOUR HORSES OUT! :lol: We just got hit HARD with a three day blizzard that dumped about 30cm+ snow on us (11 inches). This was combined with winds gusting up to 70kmh (43mph). You do the math! Needless to say, we didn't get to see the horses much this weekend, the highways were virtually shutdown from white outs.
We got out today and thank god, some merciful neighbour plowed the driveway. We were on our own for the pasture - the gate was almost buried, and snow has drifted up against it, inside the pasture, easily 3 feet deep and probably ten to fifteen feet out.
I just had to take some pics of Shay-la shoveling our path!
After digging the gate out and working on the massive drift inside the pasture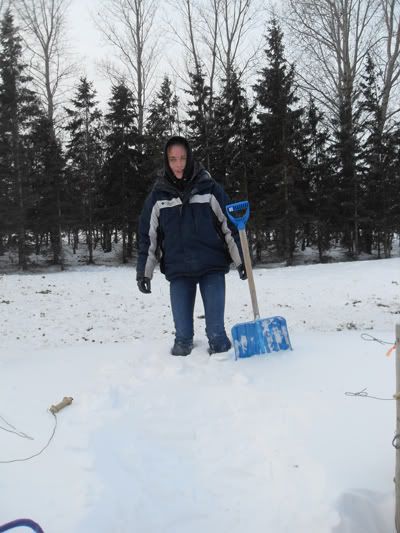 It's hard packed to - you can walk right on top of it, Shay-la had to jump to get herself down this far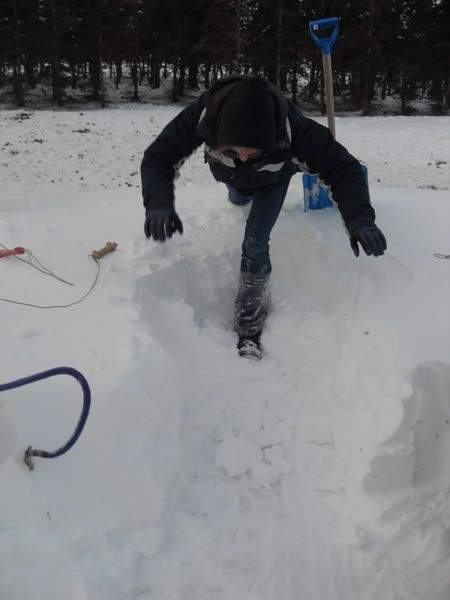 Crawl back out!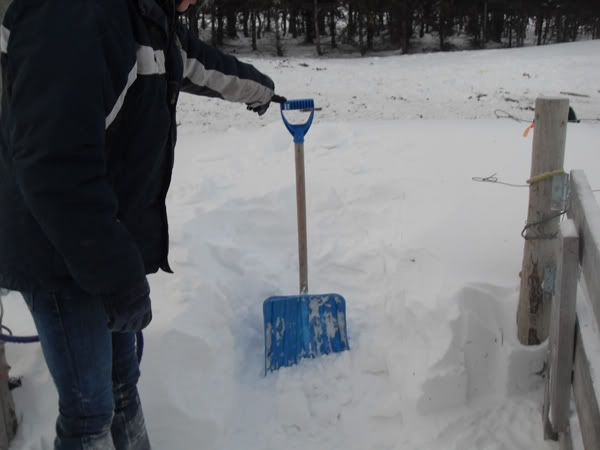 In relation to the size of the shovel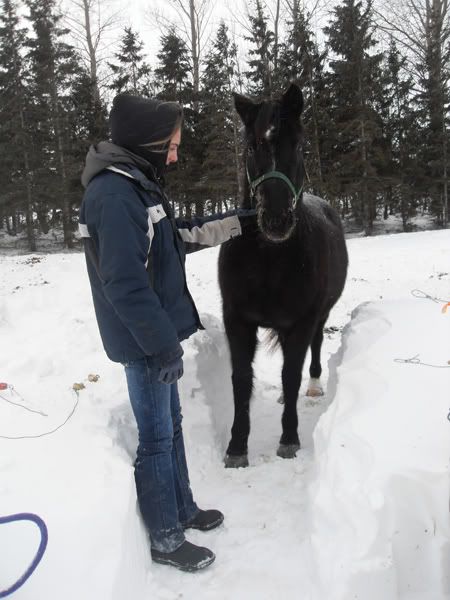 Cinder demonstrates for us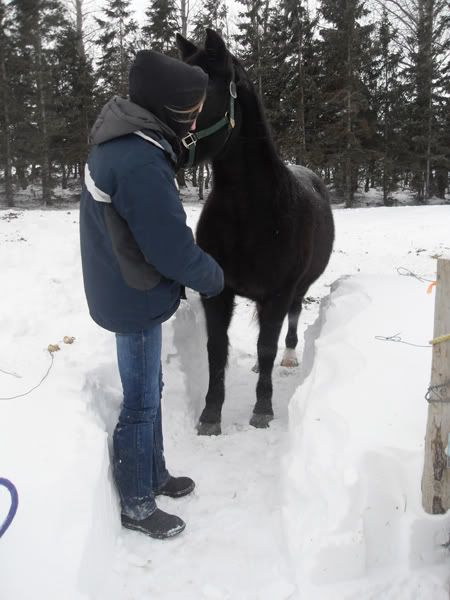 SRSLY?!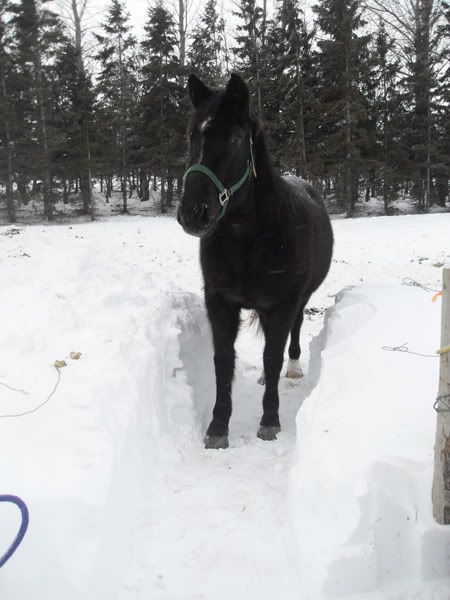 HELP I'M TRAPPED! :lol:
Oh it was a fun morning!