Discussion Starter
•
#1
•
OKAY.
So awesome awesome awesome day with the Zu. He was so incredibly good and tried so hard. Lunged him for 10 minutes in each direction with the side reins, just walk and trot. He accepted them beautifully and was using himself quite nicely most of the time. Still a little sore on the right front from his last trim, but he's working fine, and I've talked to the farrier about leaving his toes longer. Blehhh.
Than I hopped on for about thirty minutes. Nothing strenuous. Zu was a little on the forehand, but was very responsive, listening to my seat, voice, etc. My riding wasn't phenomenal today, and I was too lazy to lengthen my stirrups from jumping length, ha ha, but I was just very pleased. We had such a mediocre lesson on Saturday that I'm glad we had such a good ride. Great confidence booster for the both of us. Than I popped him over a cross rain three times and called it a day. His whoa was SO much better today. While we may have the occasional day of fighting, I can confidently say that I do think our loads of basic work is paying off.
Anyway, on to what you're all really here for.
PICTURES!
Jesse and I got out of the car and the neighbor's cattle spotted us. They had to come say hi.
This one was so ridiculous.
AHHHH, he tried to lick the camera right after this.
This one was my favorite. He was SO sweet.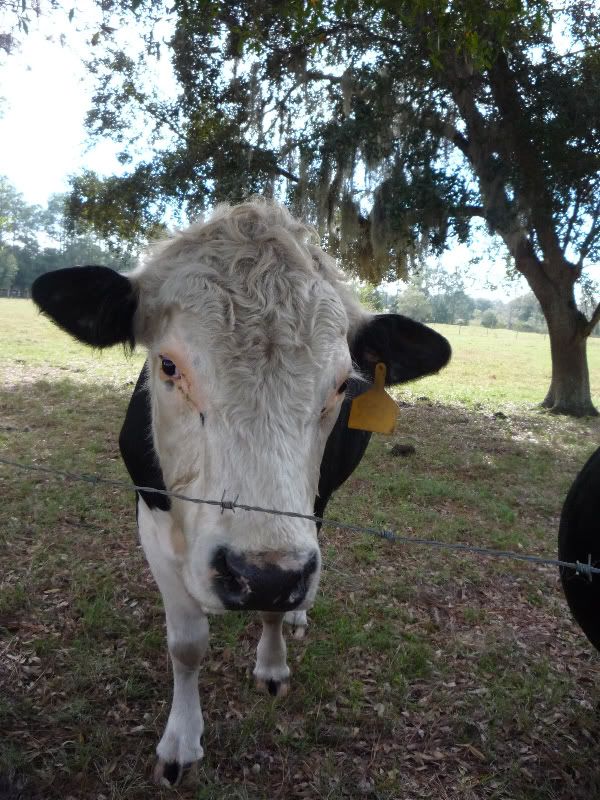 He he he.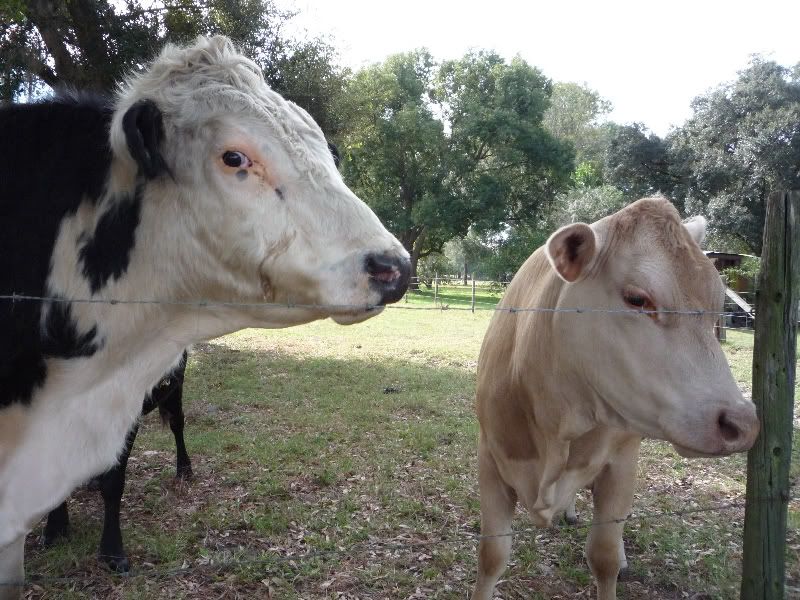 They are so funny.
Lunging!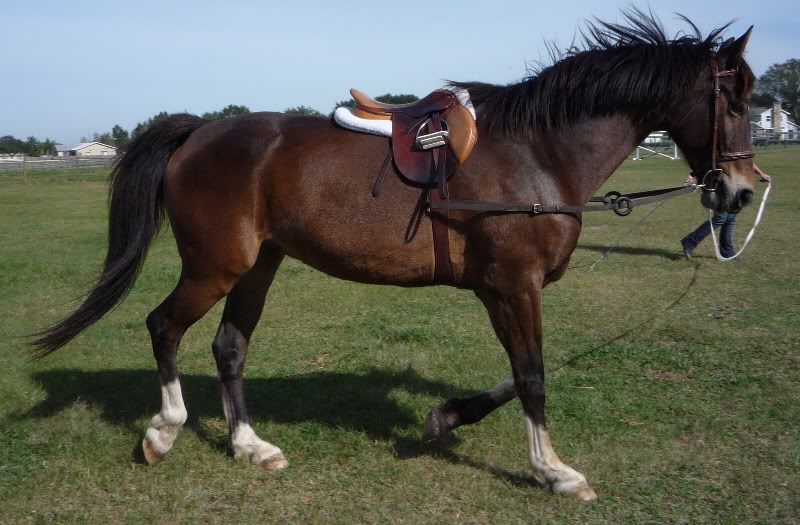 Broke into a canter right after this shot, ha ha.
Mmmmmmmmh.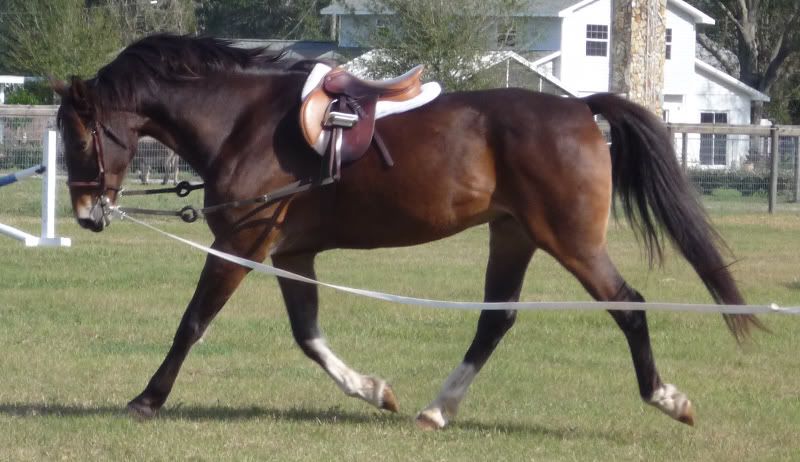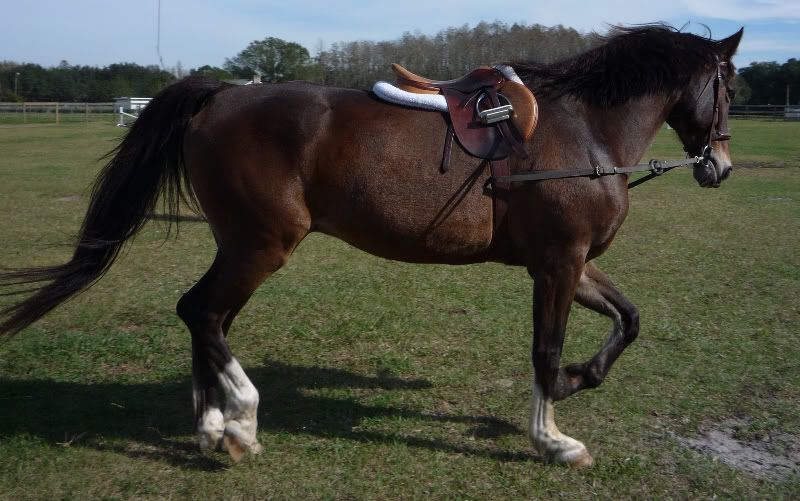 Sooo pretty.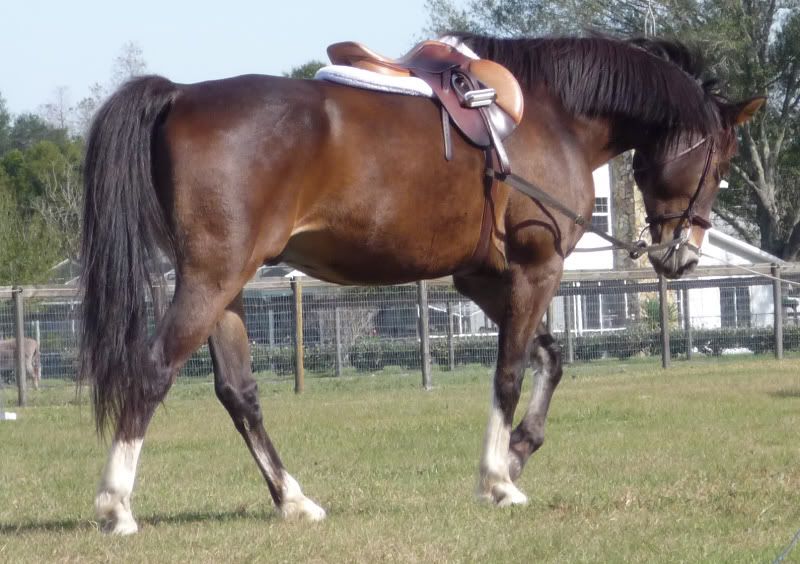 Other way!
More in next post...