Hello!
---
Hi everybody,
I'm not new to riding horses, but new to training them. I have myself a project horse and I figured I could benefit from joining a horse forum. This one appears to have a much better training forum than some of the others I've visited, so I joined :)
My horse is Abby, a 7 year old Peruvian Paso. She's a grey dapple (I think) and is short, about 14 hands I think, her withers only come up to my chest and I'm 5'7". She was abused in the past by a previous owner rather severely, so she's pretty much nervous and suspicious whenever taken out. And she's standoffish and independent and doesn't like to be touched and is terrified of men. She's bucked with me and dumped me when she jumped sideways because of a cat....I don't have a saddle, I ride bareback, so I find it funny that she's never been able to throw me off by bucking, but she jumped sideways and I went right over the side of her. You think I could have gotten something a bit sounder XD But it was more of a "the horse chose me" kinda situation. I have her at my neighbor's property, she's theirs really, but I am the only one that can ride her so she's pretty much mine. She's too much for the little kids, the mom doesn't like her (she has her own horse), the dad and older teen boy can't ride because she hates men, and the grandmother and grandfather don't feel safe on her.
Anyway, I've started clicker training her. Anybody else here click? :)
Here's a pic of her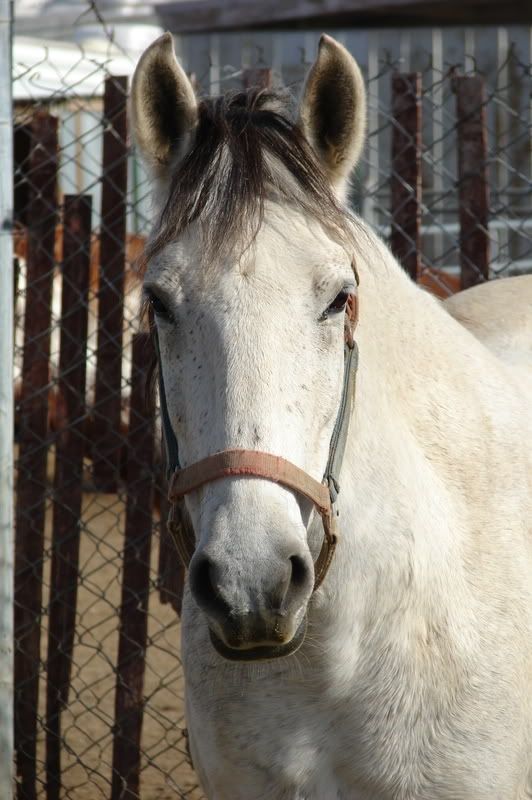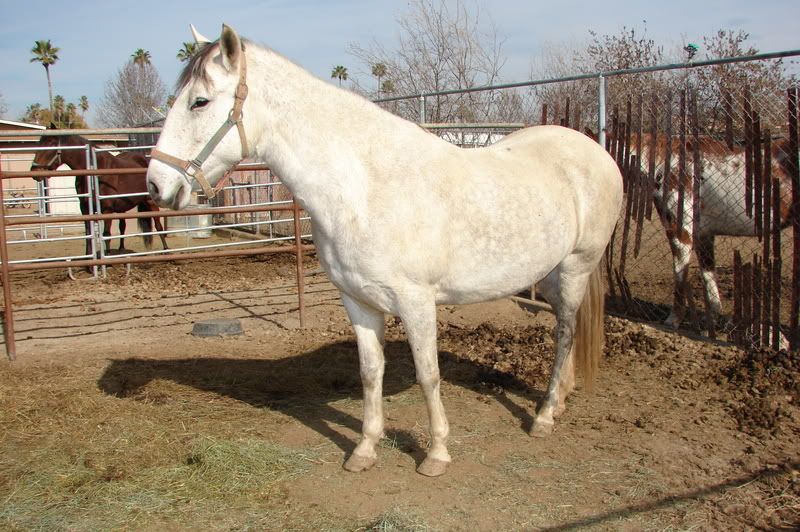 ---
Last edited by PeruvianEquine; 08-01-2010 at

01:52 AM

.
Hey! Nice to meet you! Thanks for giving Abby a good home! She's one cute mare! I've never tried clicker training myself.